"Transformation of jewelry with history"
In the recent years, we have strongly emphasized to our clients about the importance of preserving the history of each jewel and preserving that emotional load when we want to transform it or recycle it into a more current piece.
When we talk about CUSTOMIZE A JEWEL, we refer to the transformation of an old jewel into a current one in which, previously, we have customized its design with his final client. We always take care of the essence of its history to the maximum, safeguarding the memory of that person who showed it before the person to whom we transformed. In this way, we guarantee the sustainability of the jewels throughout the space of time, reconverting them according to the current style of the person who will carry it.
SEND US YOUR IDEA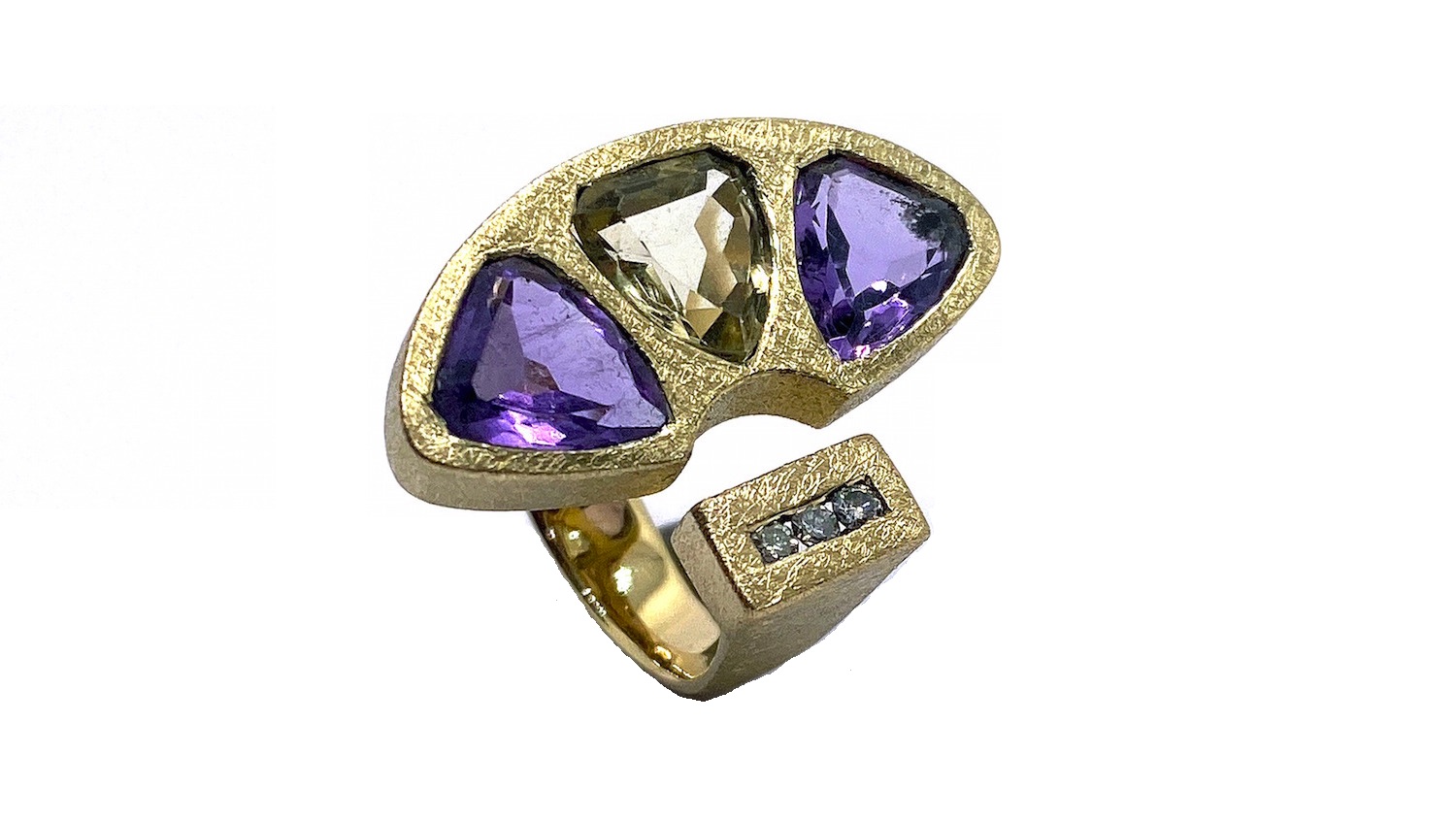 AMETHYST AND CITRINE BUTTERFLY RING WITH STONES USED FROM OTHER RINGS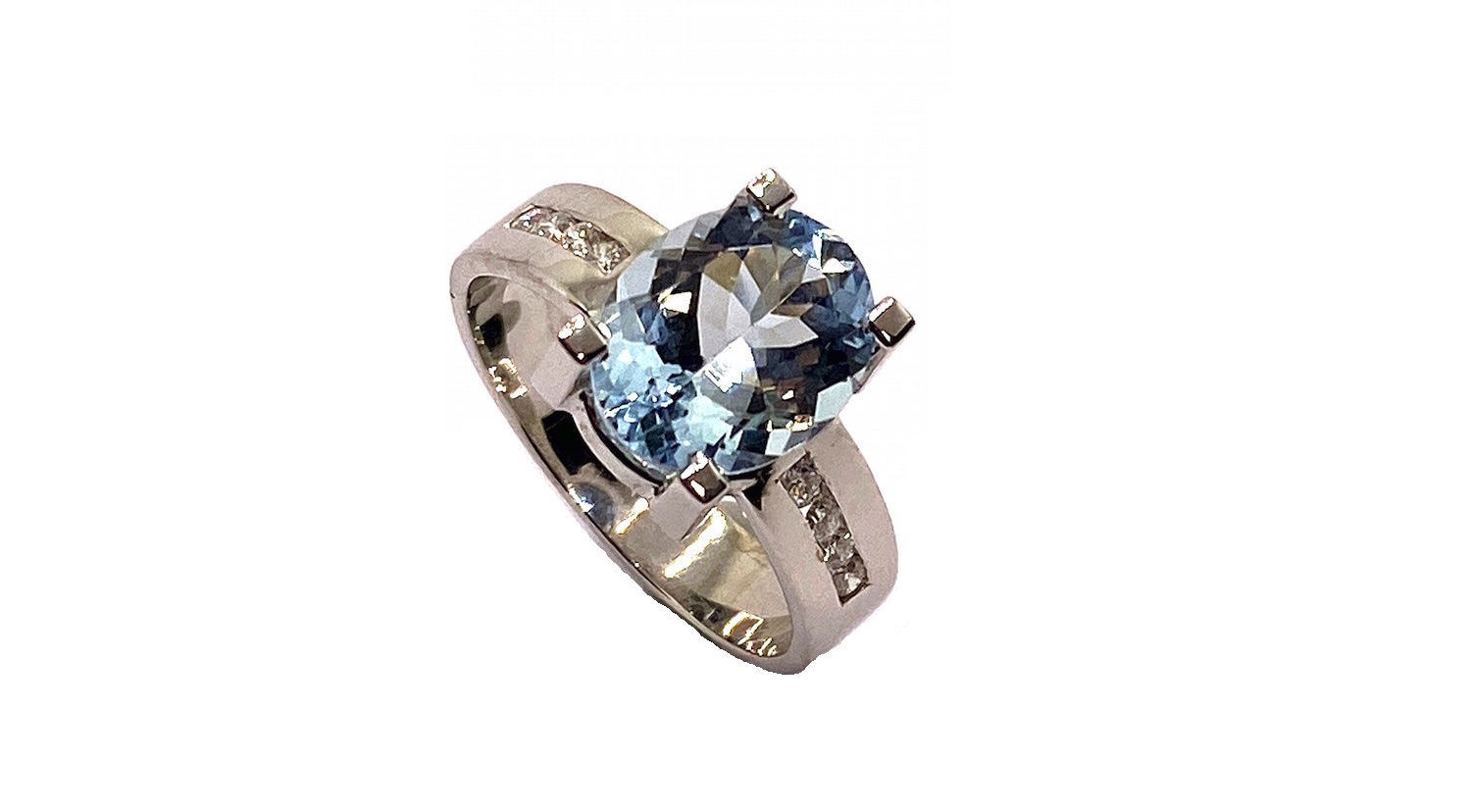 AIGUAMARINE AND DIAMONDS WHITE GOLD RING USING STONES FROM PREVIOUS RING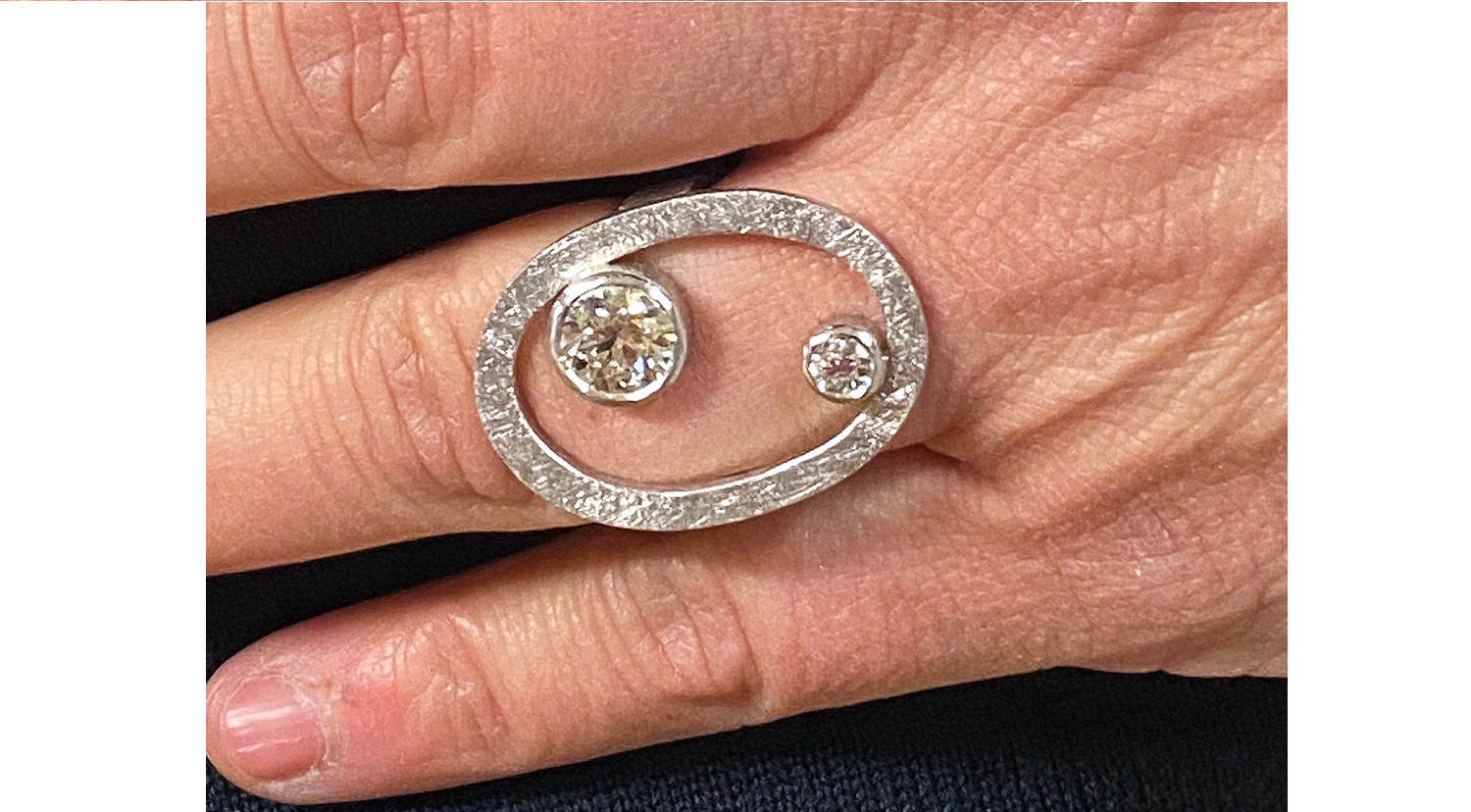 RING WITH DIAMONDS USED AS A BROOCH IN WHITE GOLD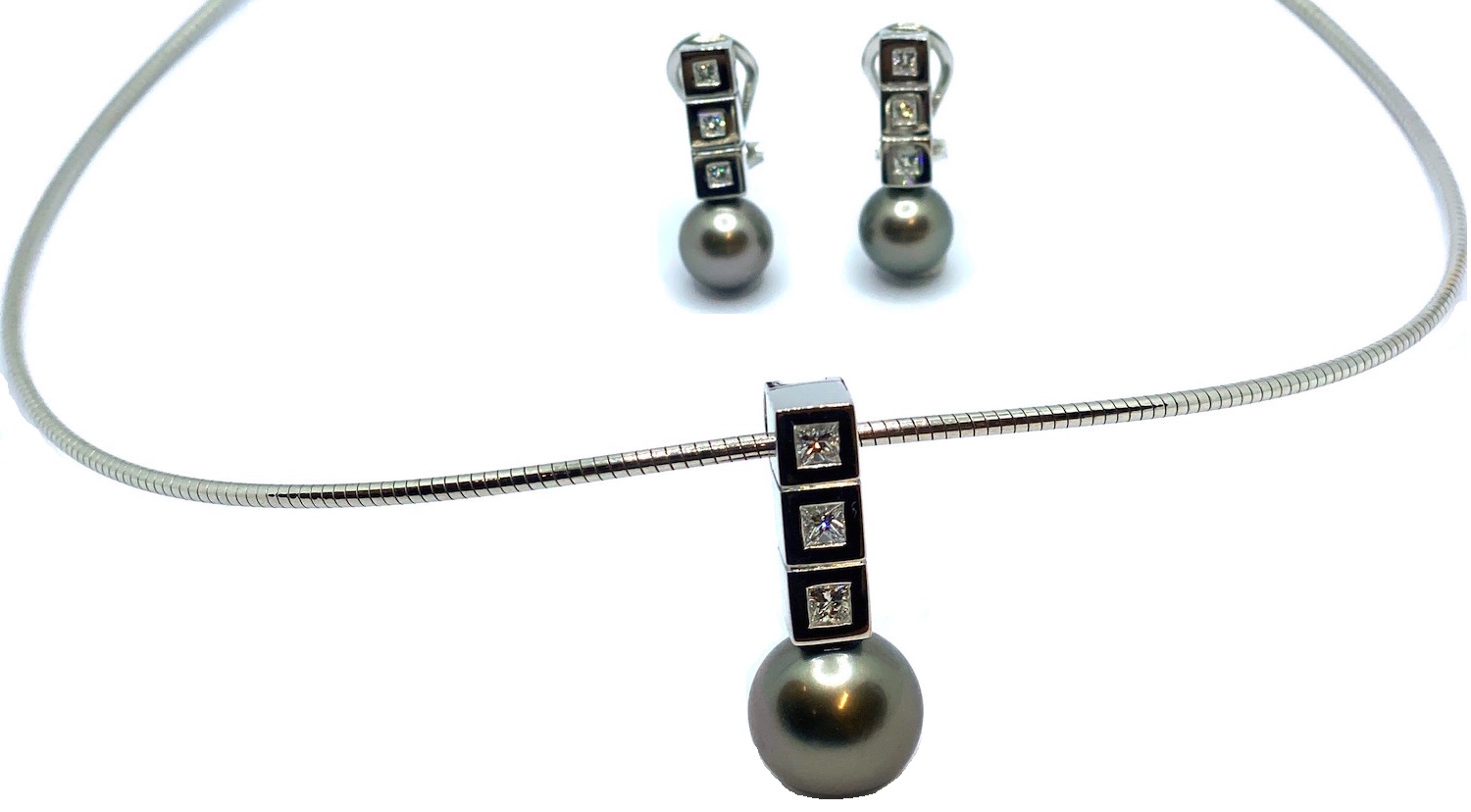 EARRINGS AND PENDANT IN WHITE GOLD, USING DIAMONDS AND PEARLS FROM ANOTHER SET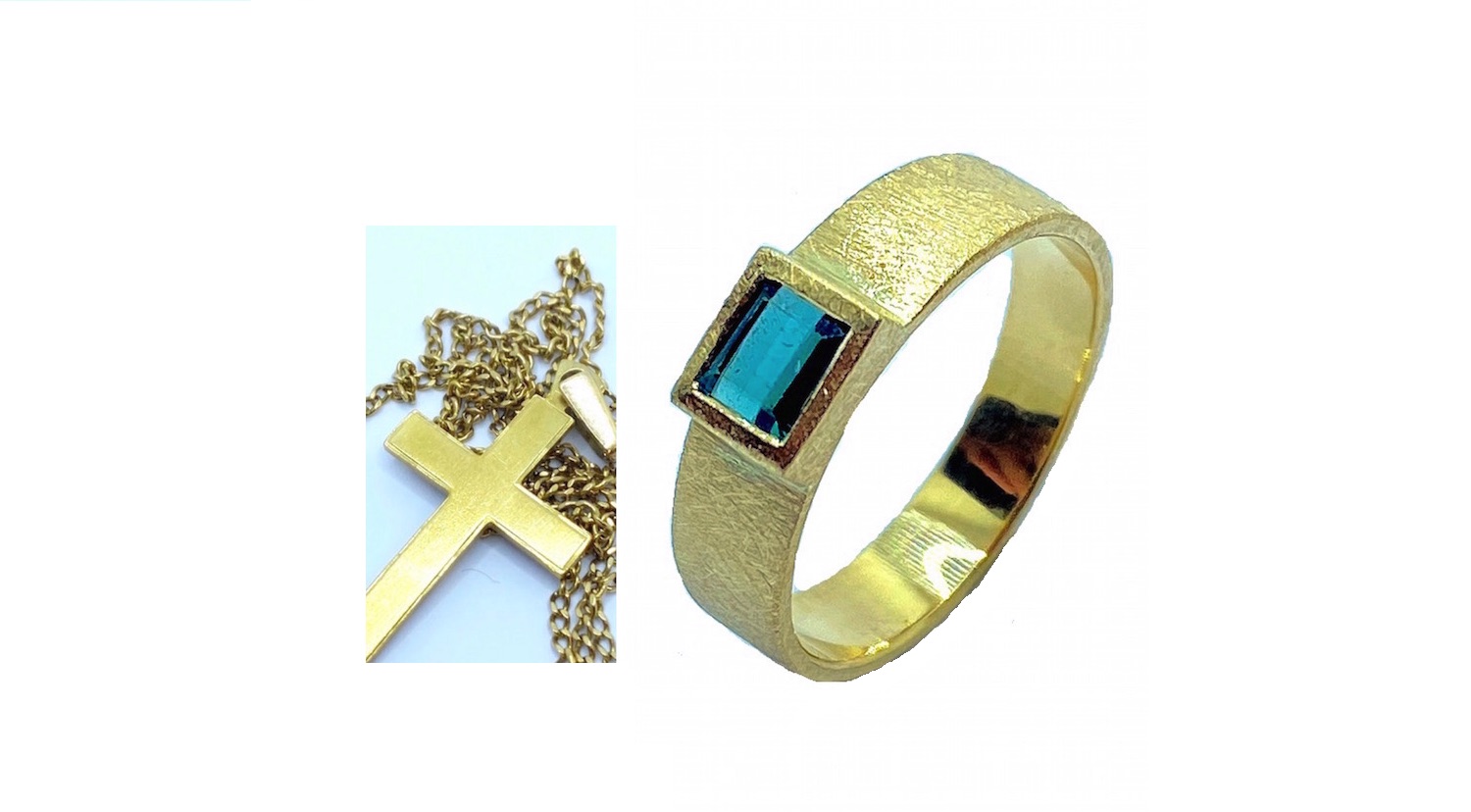 GREEN TOURMALINE RING IN GOLD TRANSFORMED FROM THE CROSS AND THE CHAIN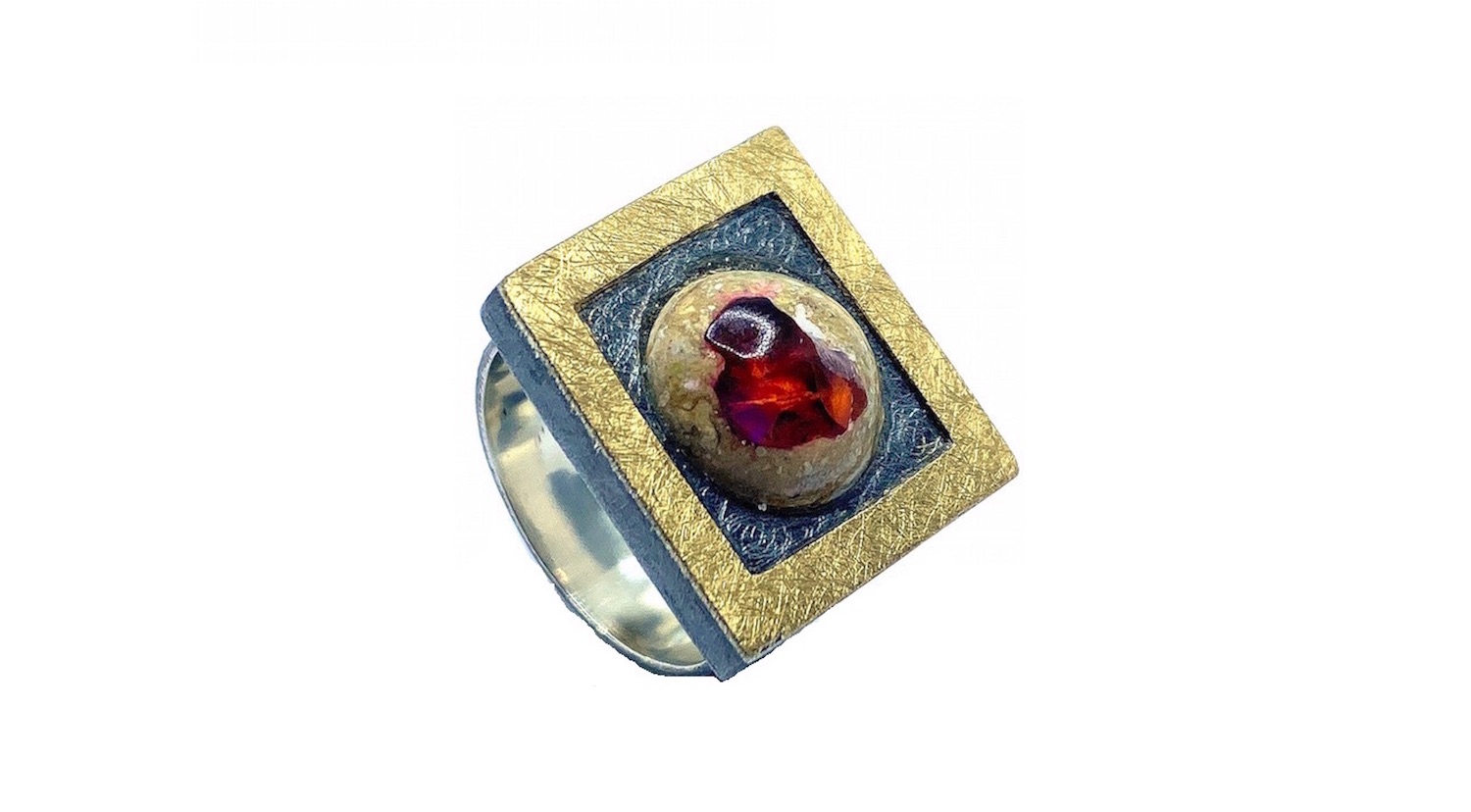 MEXICAN FIRE OPAL RING TAKE ADVANTAGE OF ANOTHER RING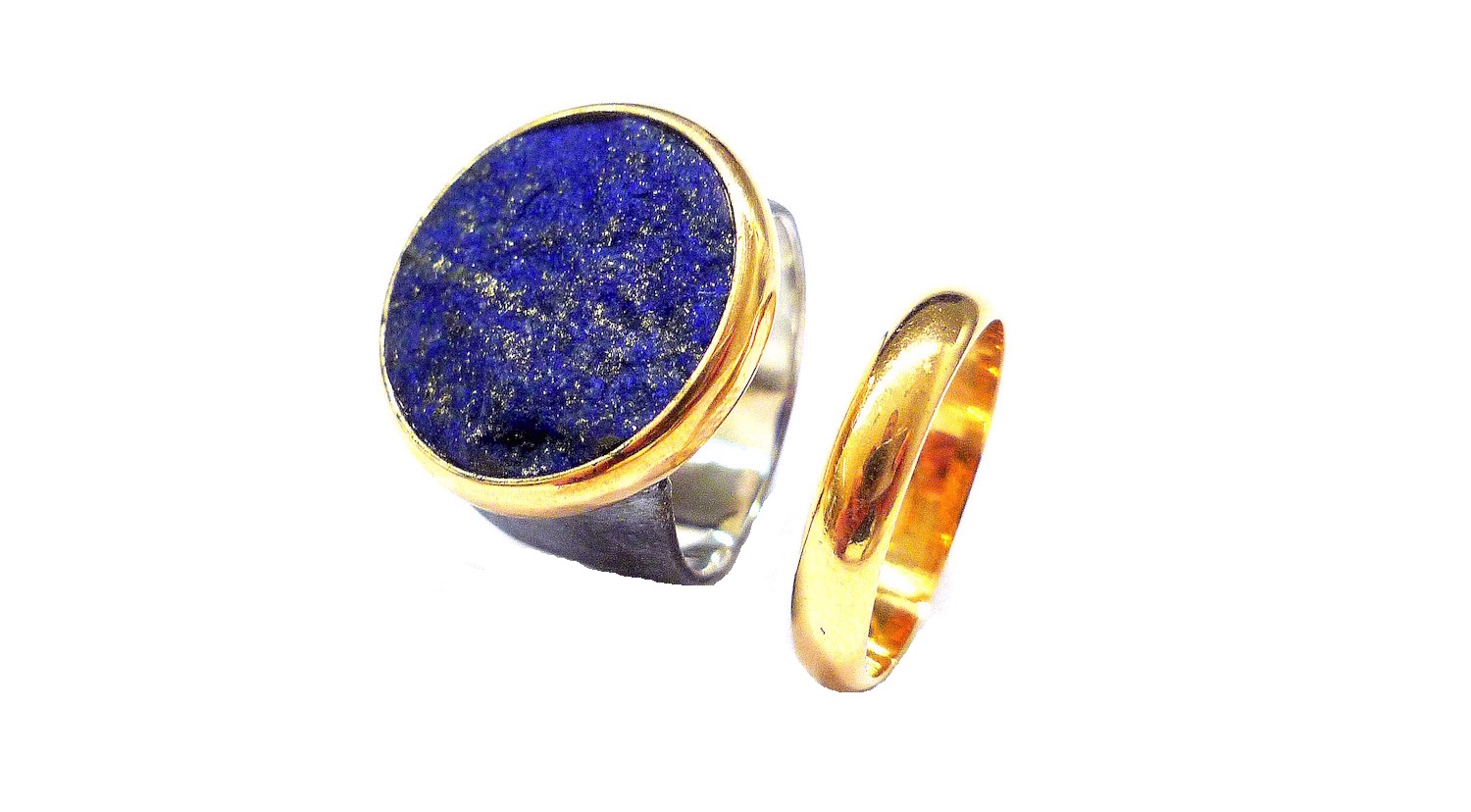 WEDDING RING TRANSFORMED IN LAPISLAZULI RING WITH SILVER ARM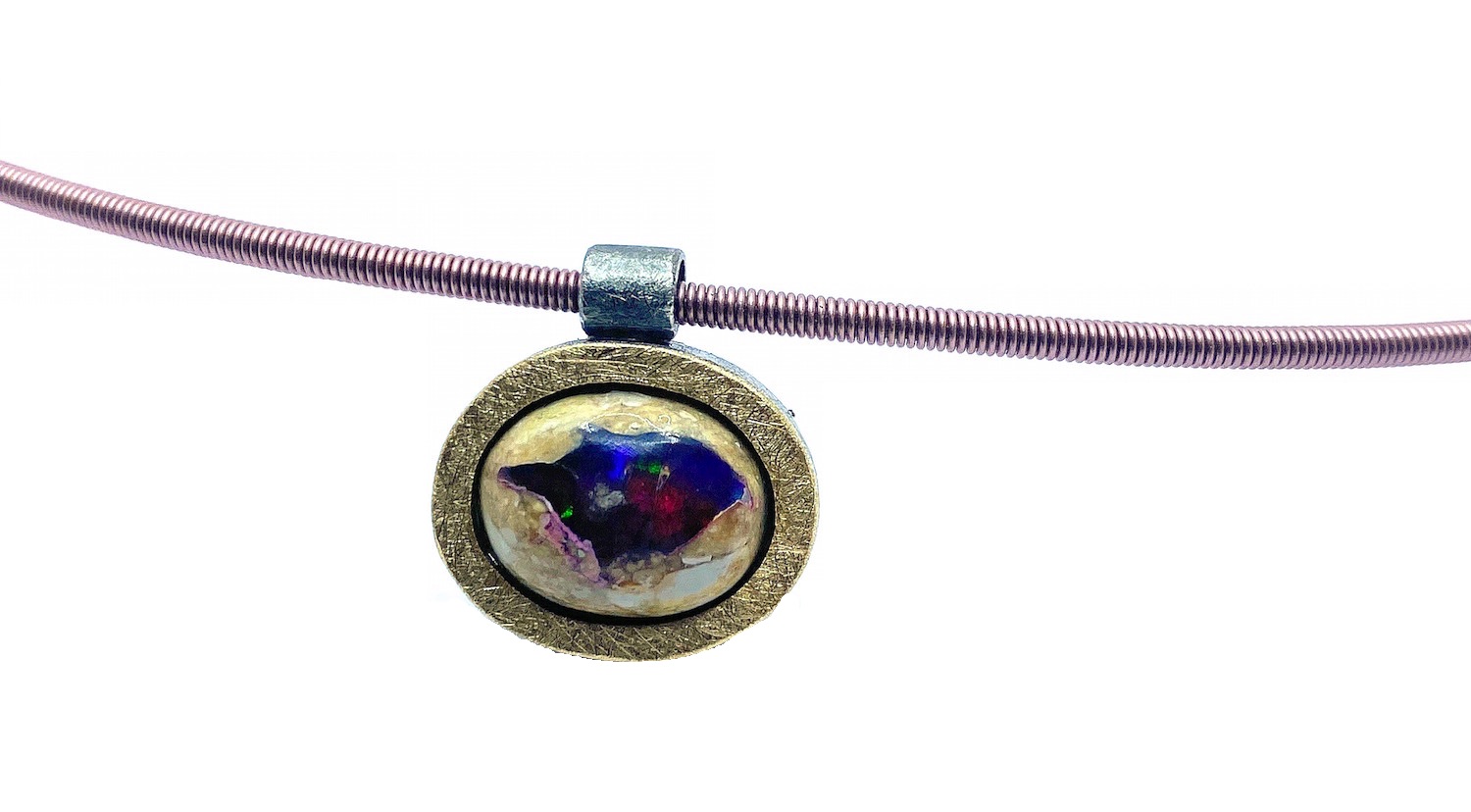 MEXICAN FIRE OPAL PENDANT IN SILVER GOLD USED IN ANOTHER MOUNTING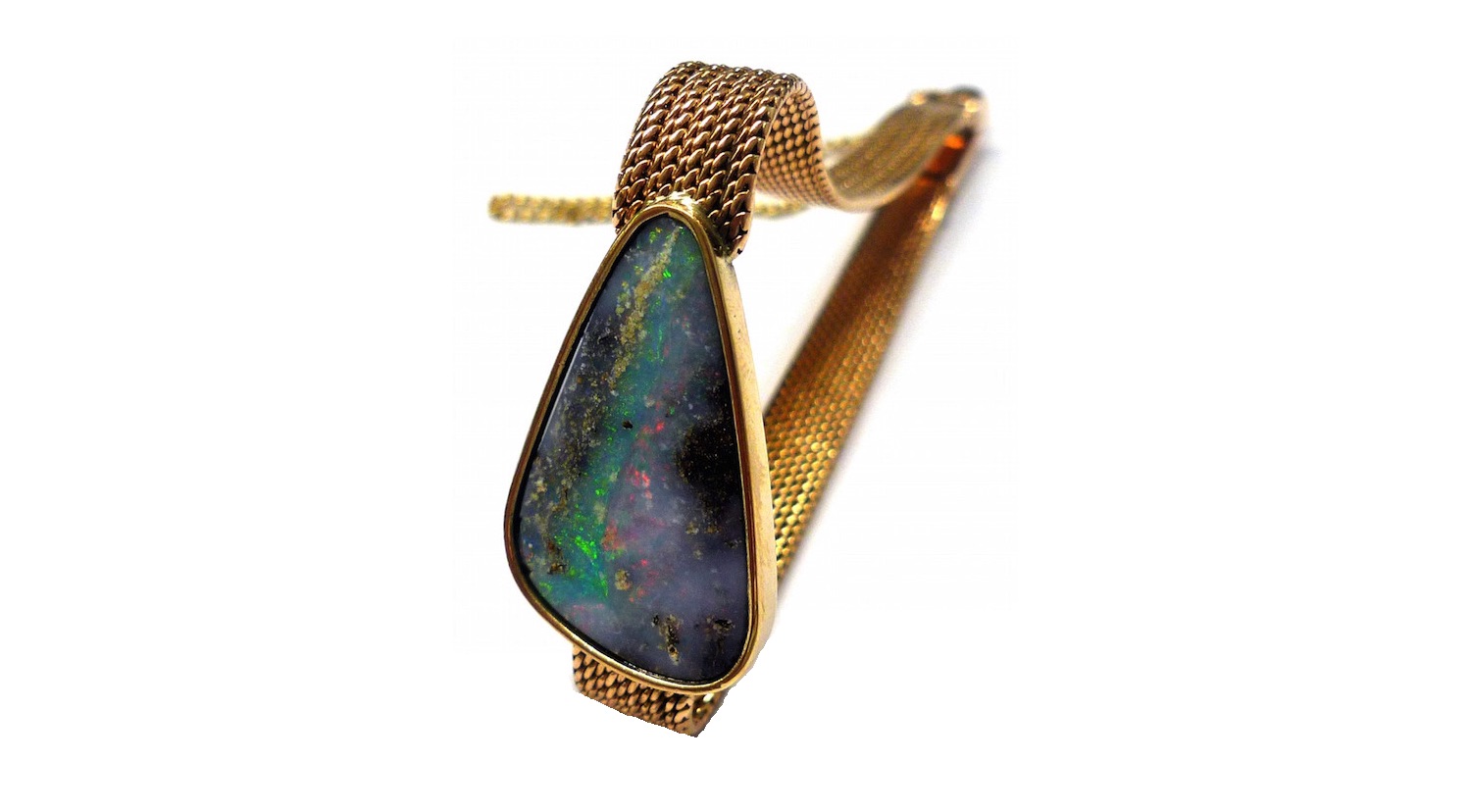 WATCH ARMIS TRANSFORMED IN AUSTRALIAN BOULDER OPAL BRACELET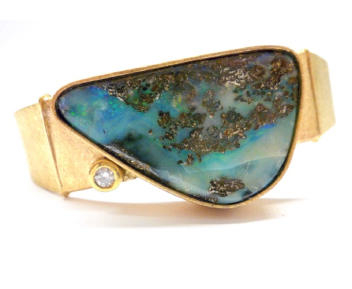 WATCH ARMIS TRANSFORMED IN AUSTRALIAN BOULDER OPAL BRACELET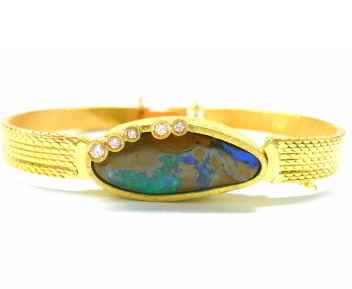 WATCH AND DIAMONDS RING TRANSFORMED IN OPAL BRACELET WITH DIAMONDS
Come to our showroom and let yourself be advised to customize the design of your jewel to your liking. Choose one of the many natural stones in our collection (opals, rough aquamarine, rough tanzanite, rough labradorite, rough tourmaline, rough peridot, rough moonstone or rough emerald, tourmaline watermelon and rubelite among others) or bring it yourself and let yourself be guided by the intuition and the sensitivity of Gemma to outline your personal jewel. Remember that we do not choose stones. It is they who choose us.
SEND US YOUR IDEA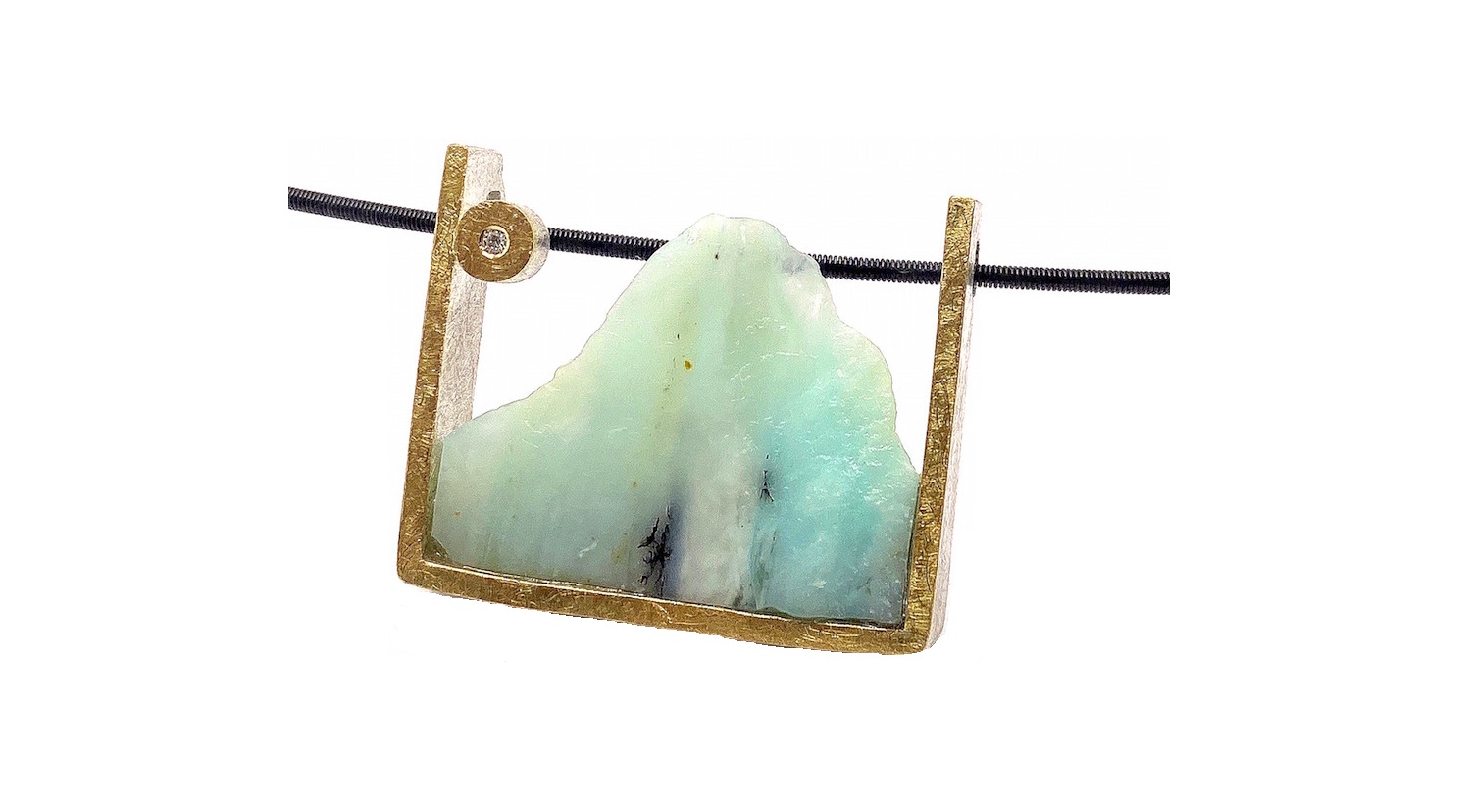 MOUNTAIN PENDANT AMA DABLAM PERU ROUGH BLUE OPAL AND DIAMOND SILVER GOLD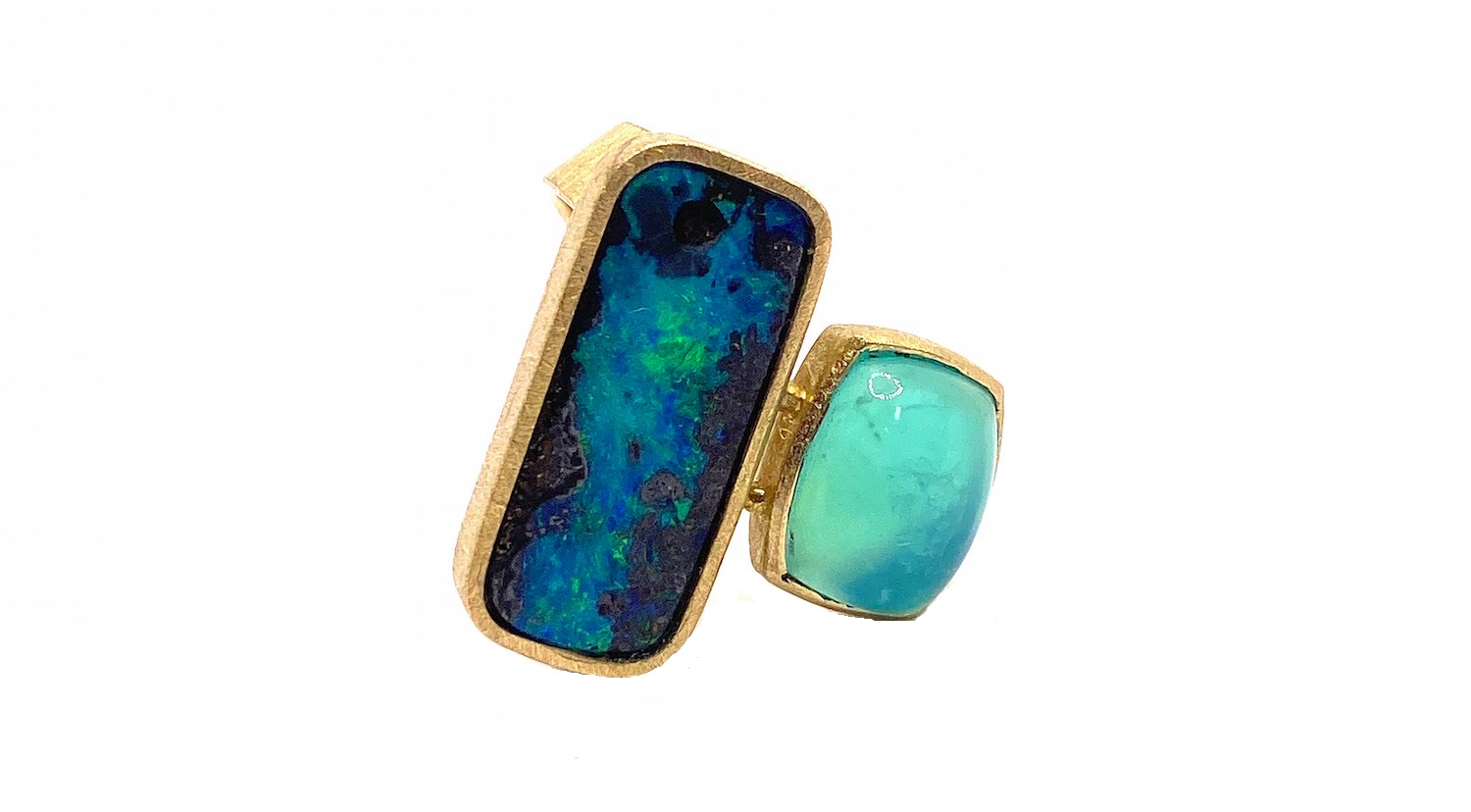 AUSTRALIAN BOULDER OPAL AND PERUVIAN BLUE OPAL RING IN GOLD
YELLOW GOLD RING WITH AUSTRALIAN BOULDER OPALS SELECTED BY CUSTOMER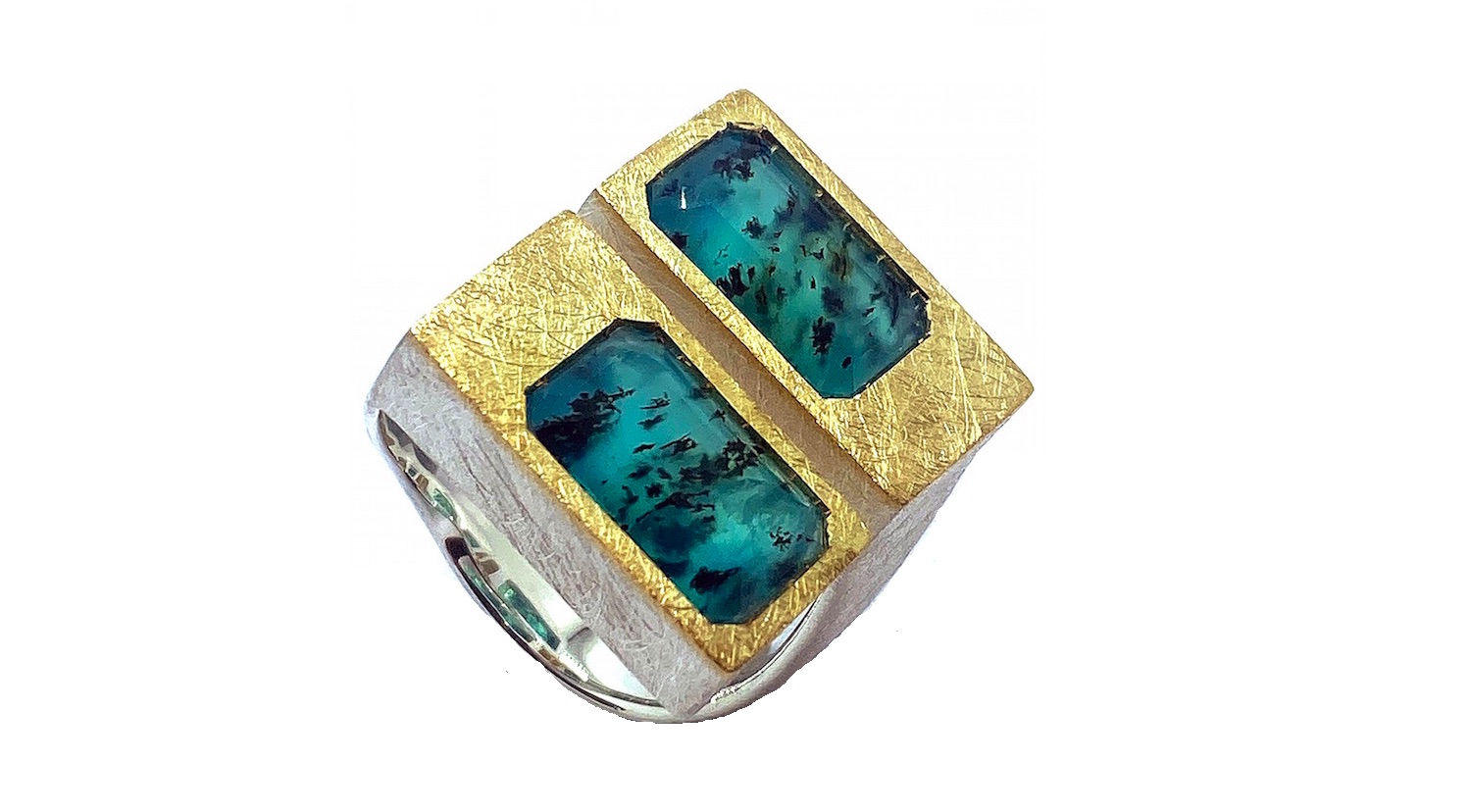 BLUE OPAL RING FROM PERU WITH DENDRITE SILVER GOLD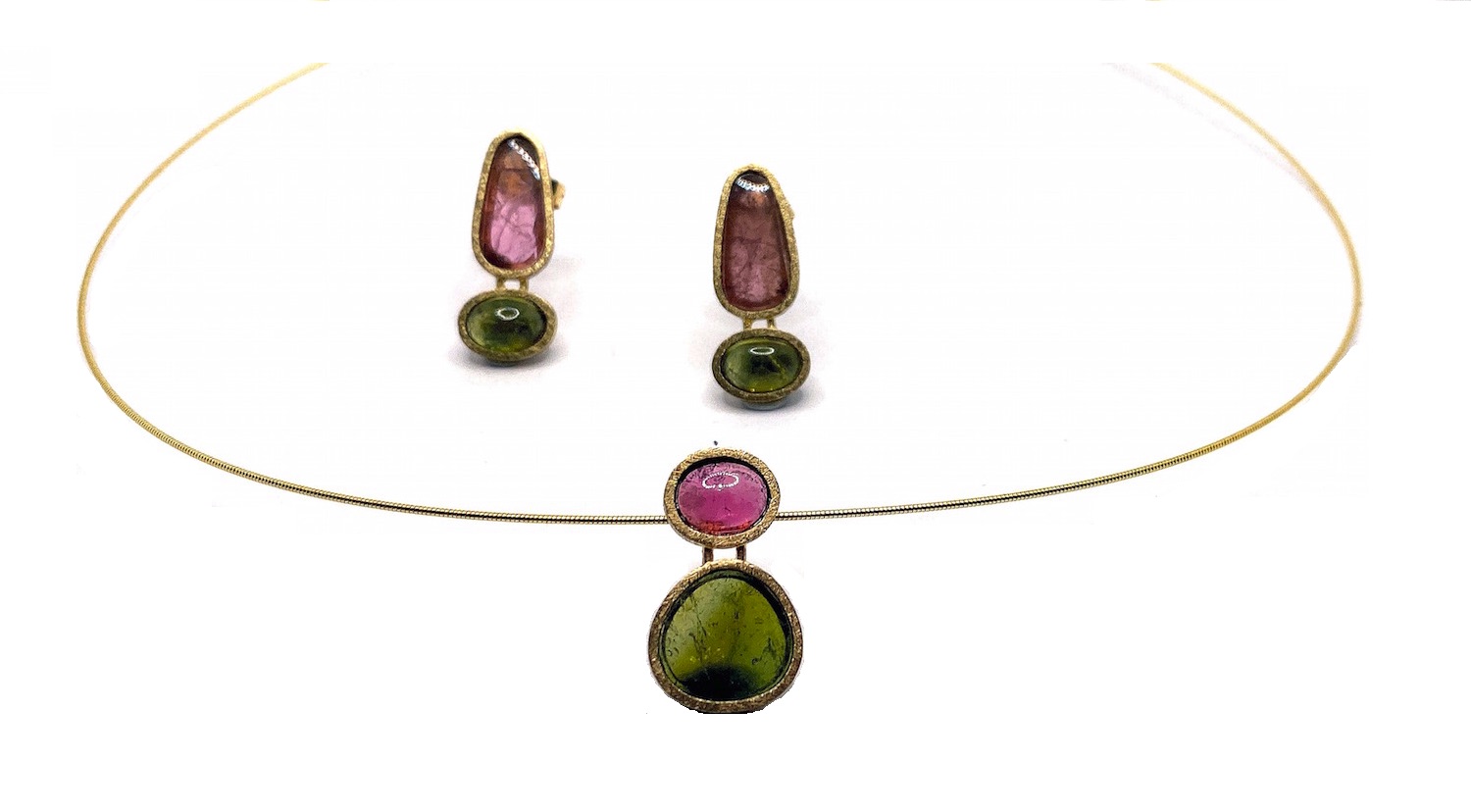 SET OF EARRINGS AND PENDANT OF PINK AND GREEN TOURMALINES IN GOLD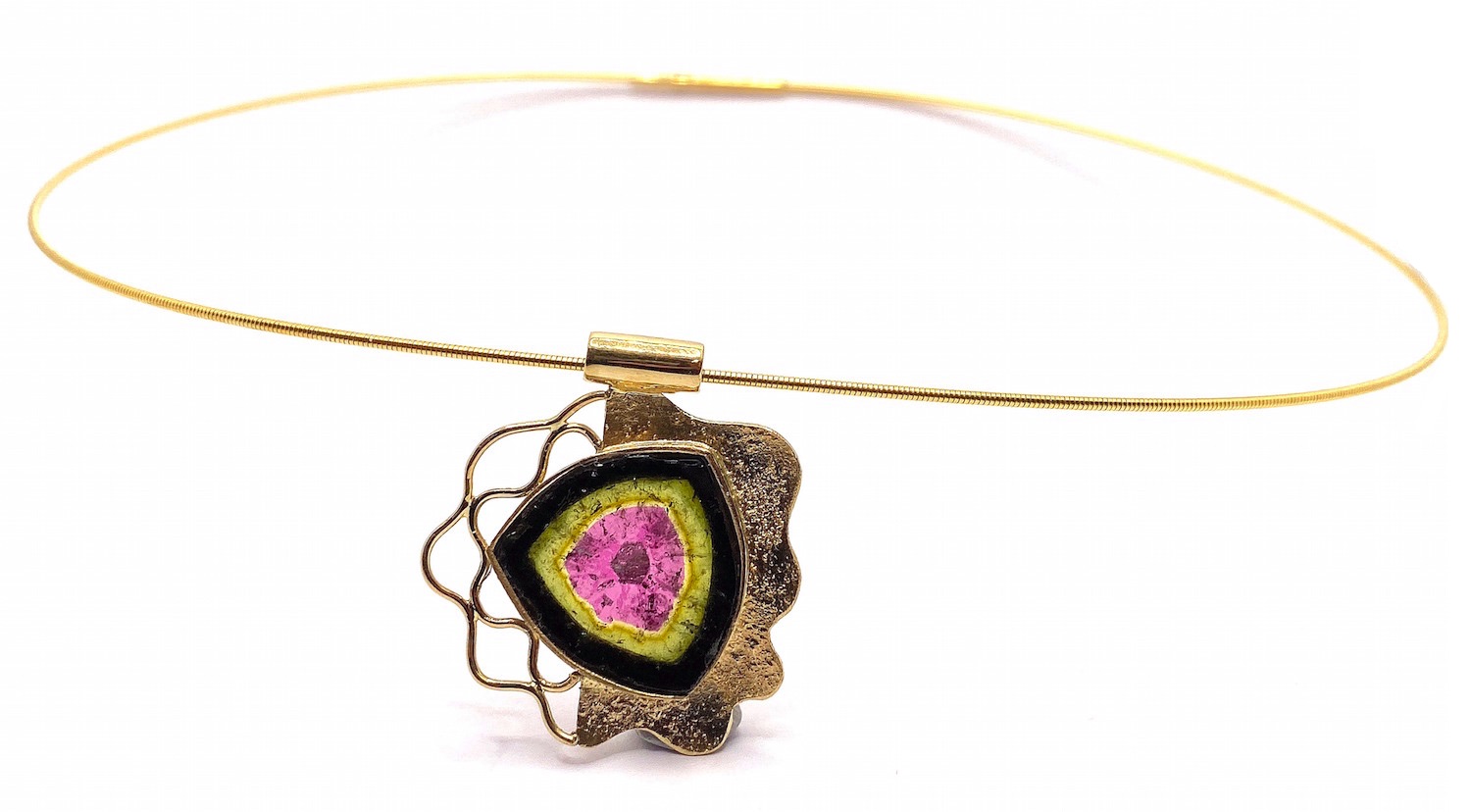 WATERMELOON TOURMALINE PENDANT IN GOLD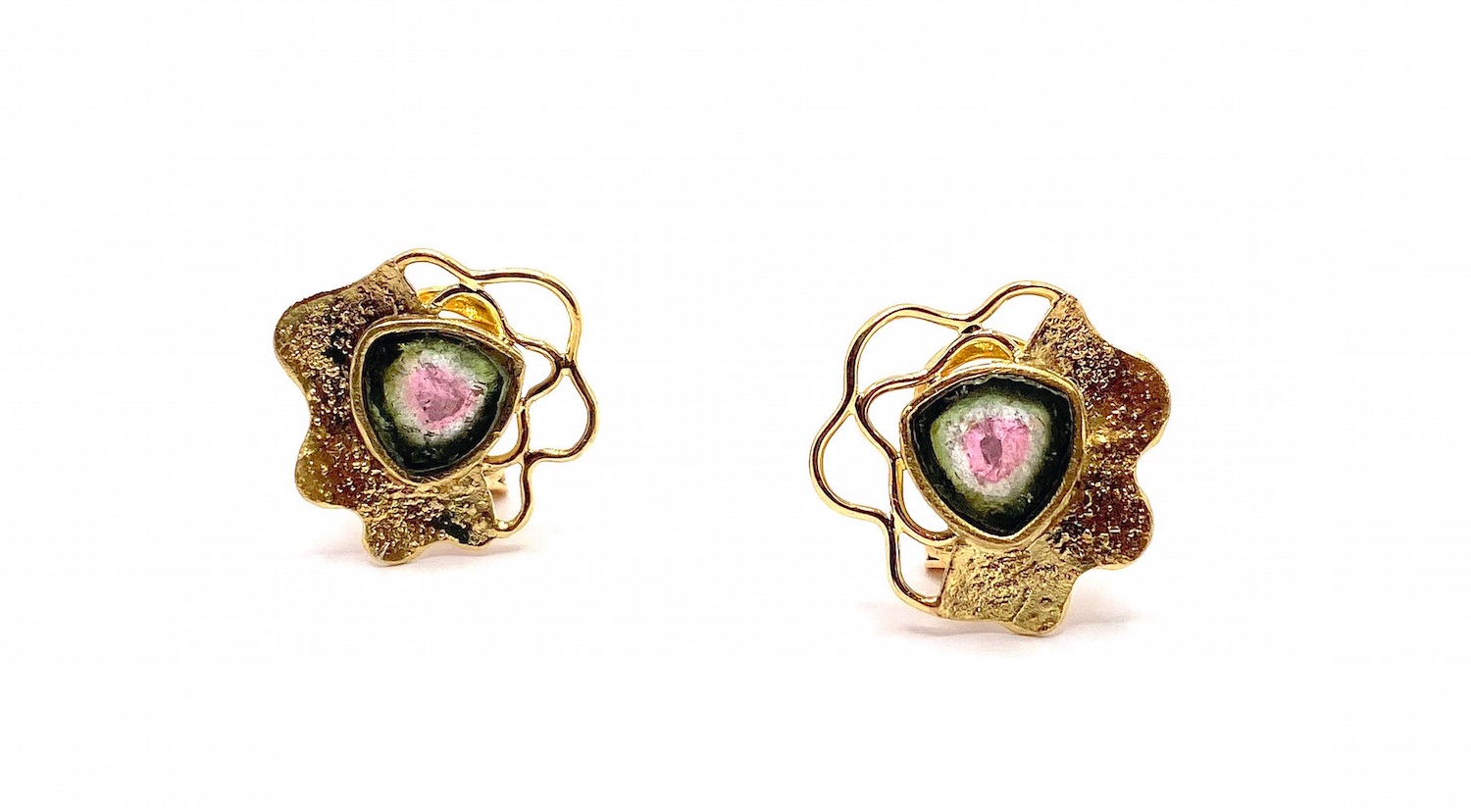 WATERMELON TOURMALINE EARRINGS IN SILVER AND GOLD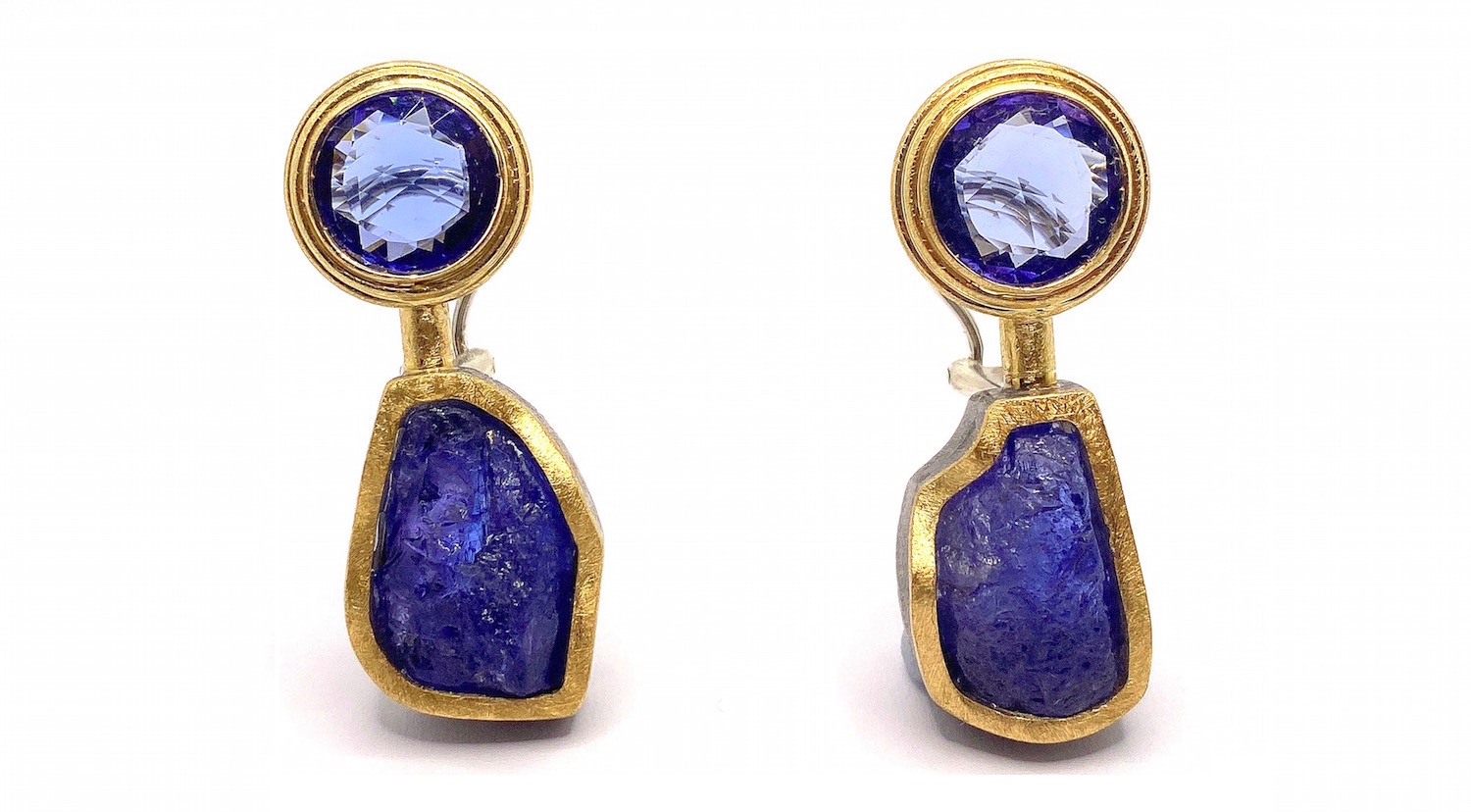 ROUGH TANZANITE AND FACETED TANZANITE EARRINGS SILVER GOLD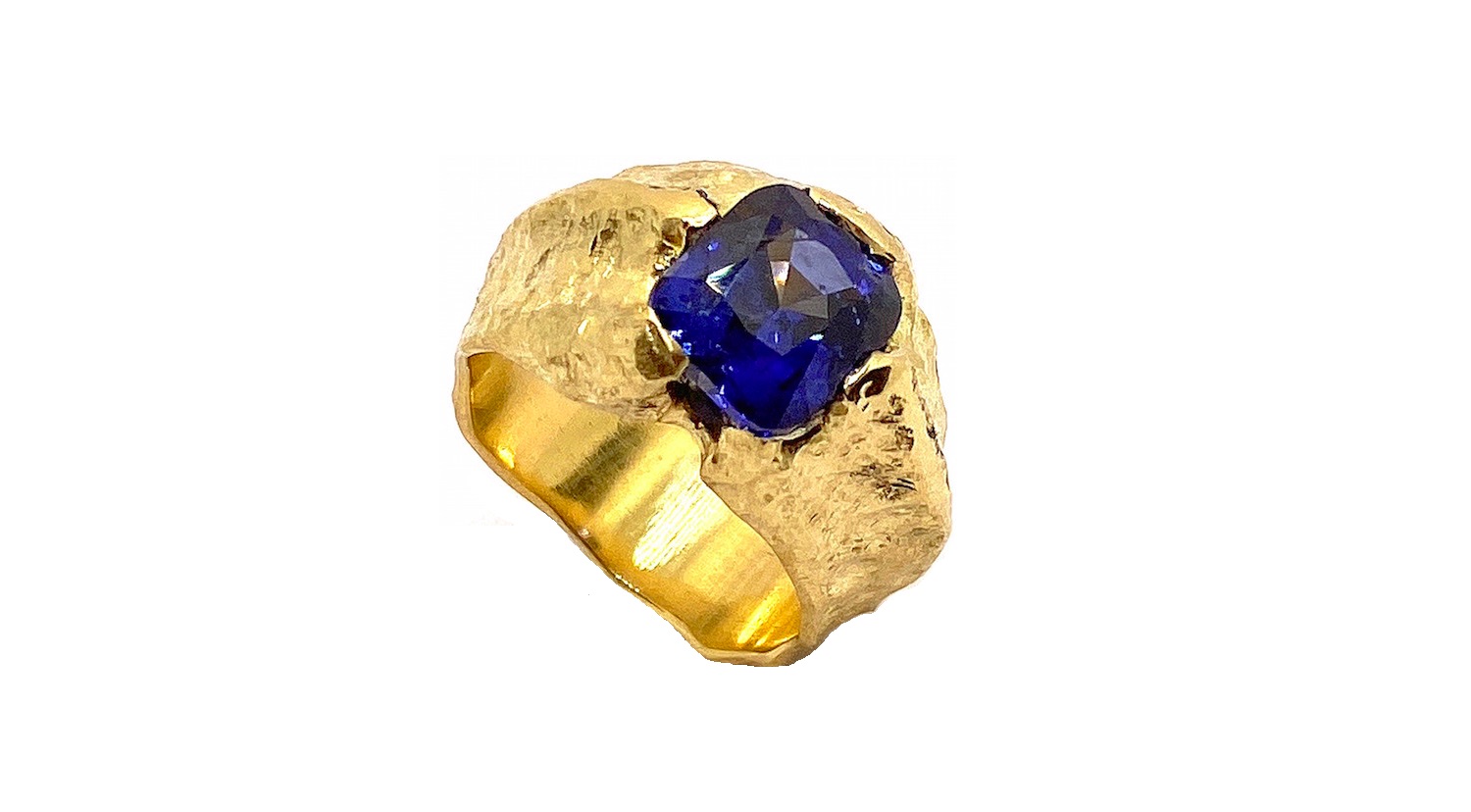 MEN SAPHIRE RING IN YELLOW GOLD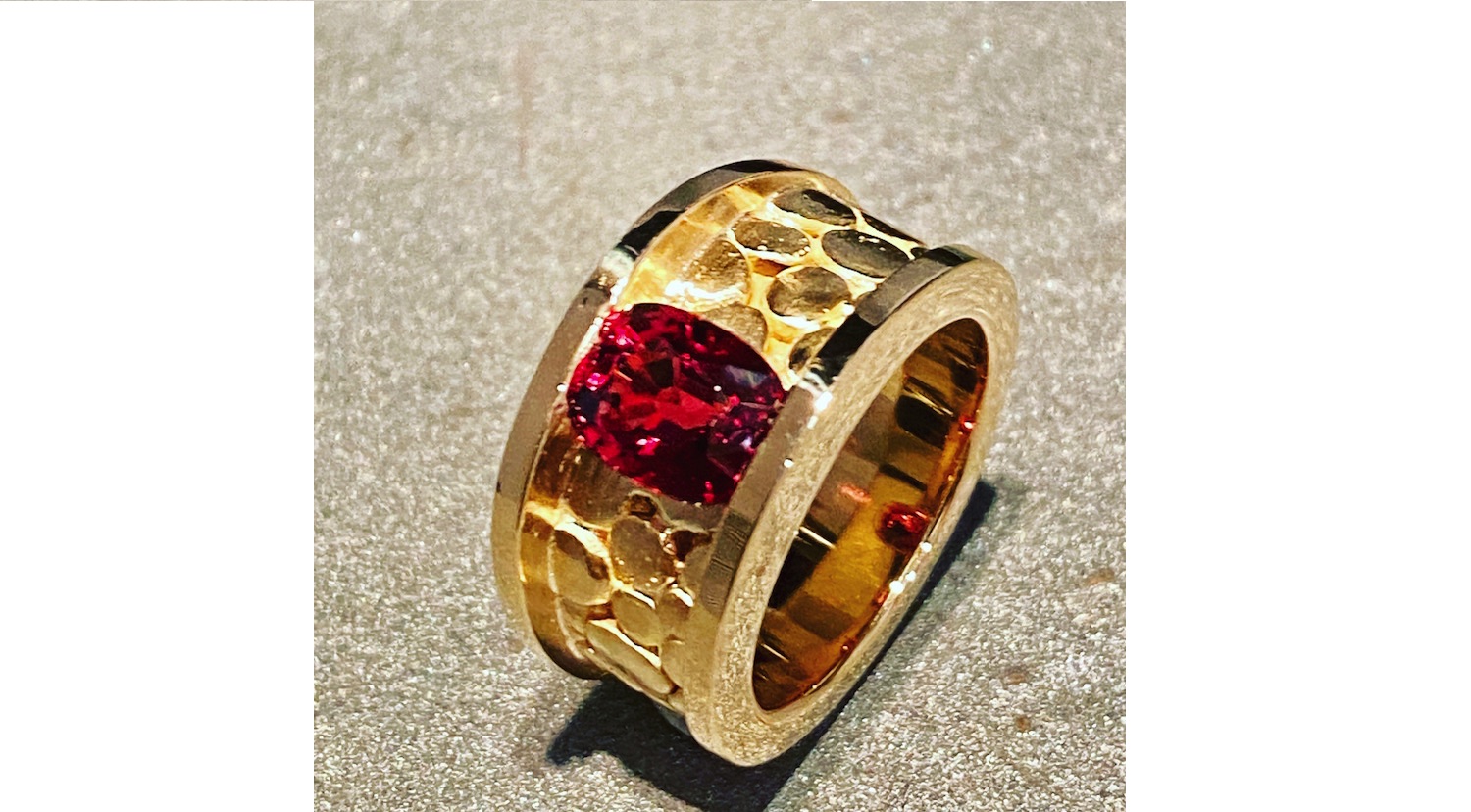 SPINEL RING IN YELLOW GOLD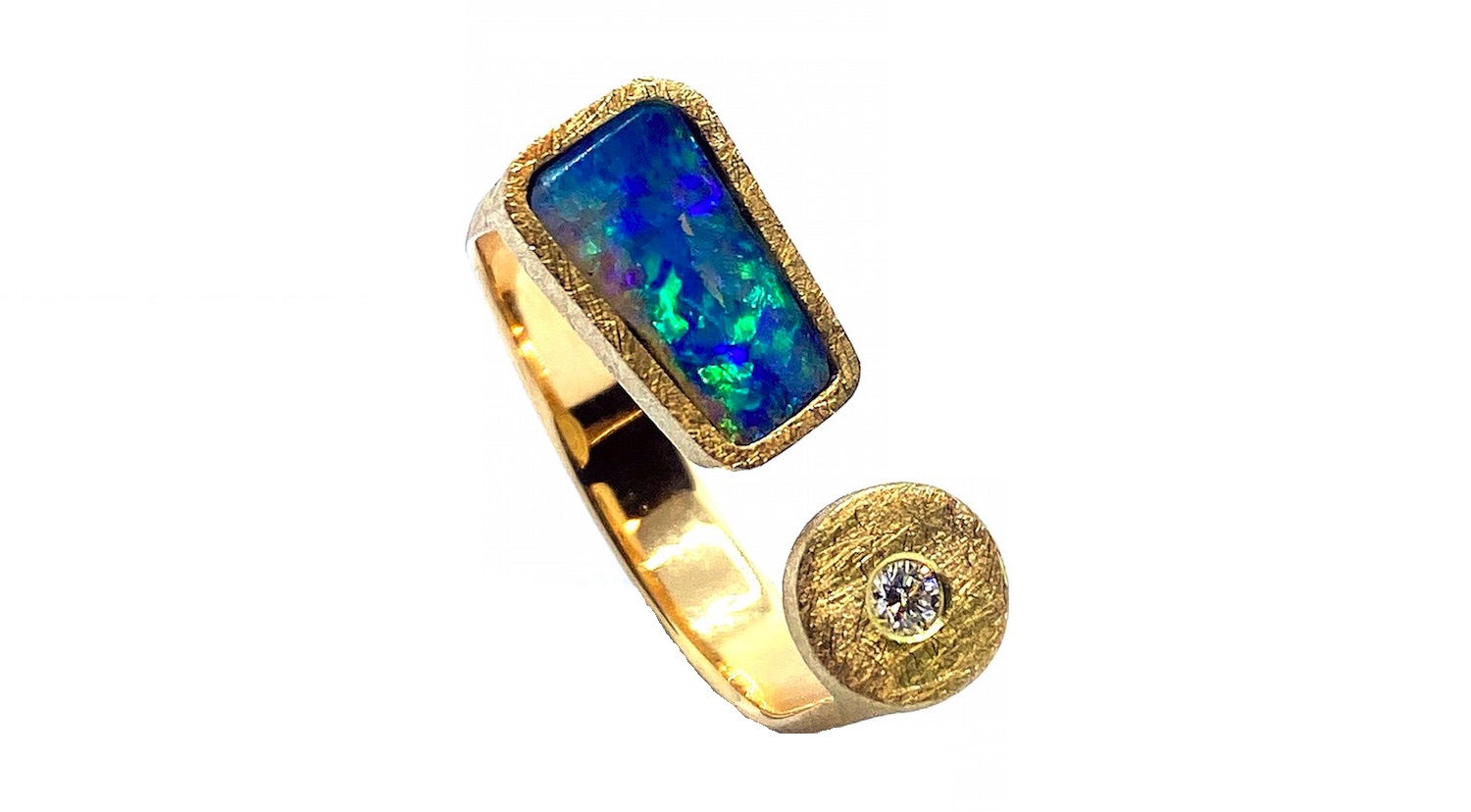 AUSTRALIAN BOULDER OPAL RING WITH DIAMOND IN GOLD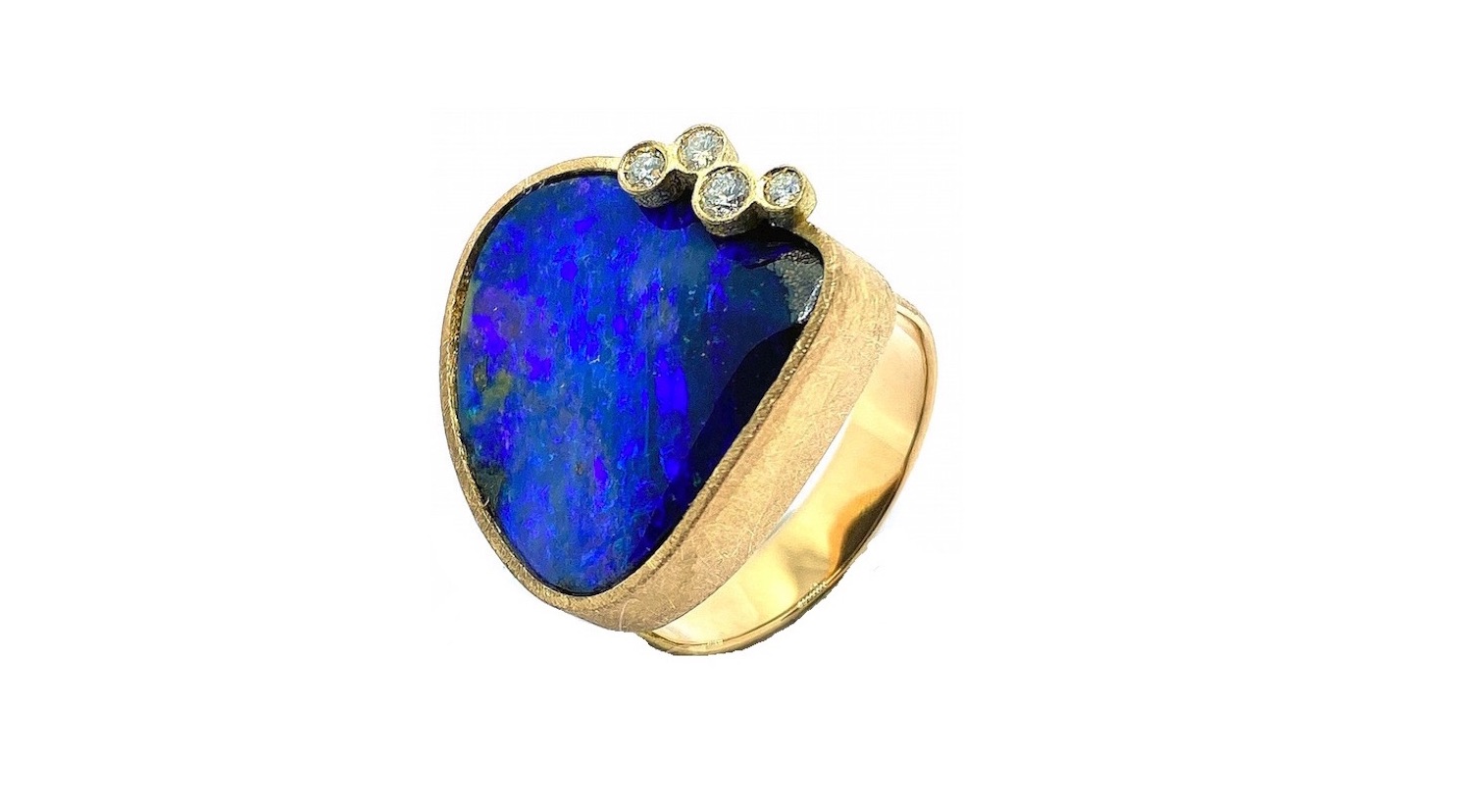 AUTRALIAN BOULDER OPAL RING WITH DIAMONDS IN GOLD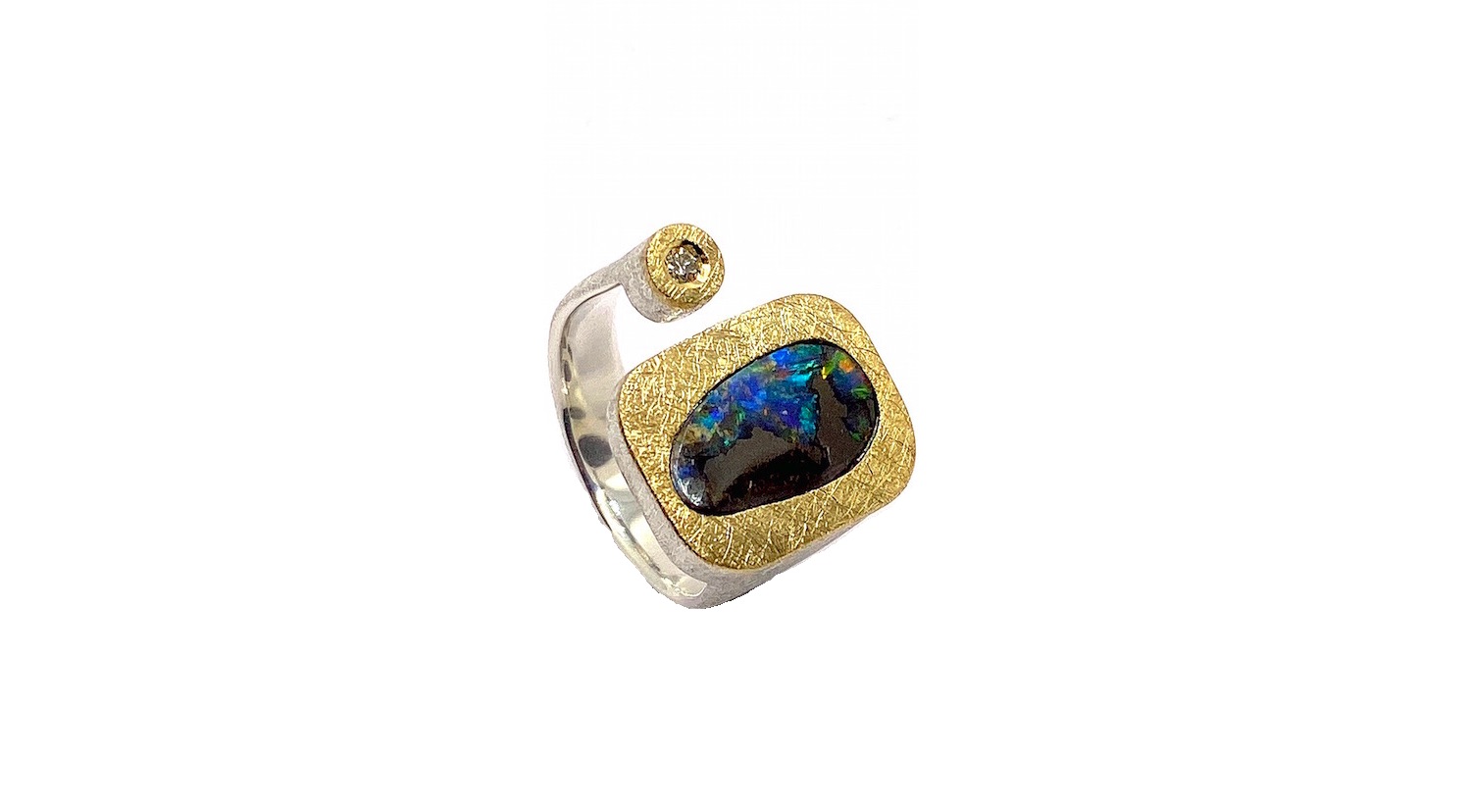 OPAL BOULDER AUSTRALIA RING INTEGRATED IN PLATE WITH DIAMOND SILVER GOLD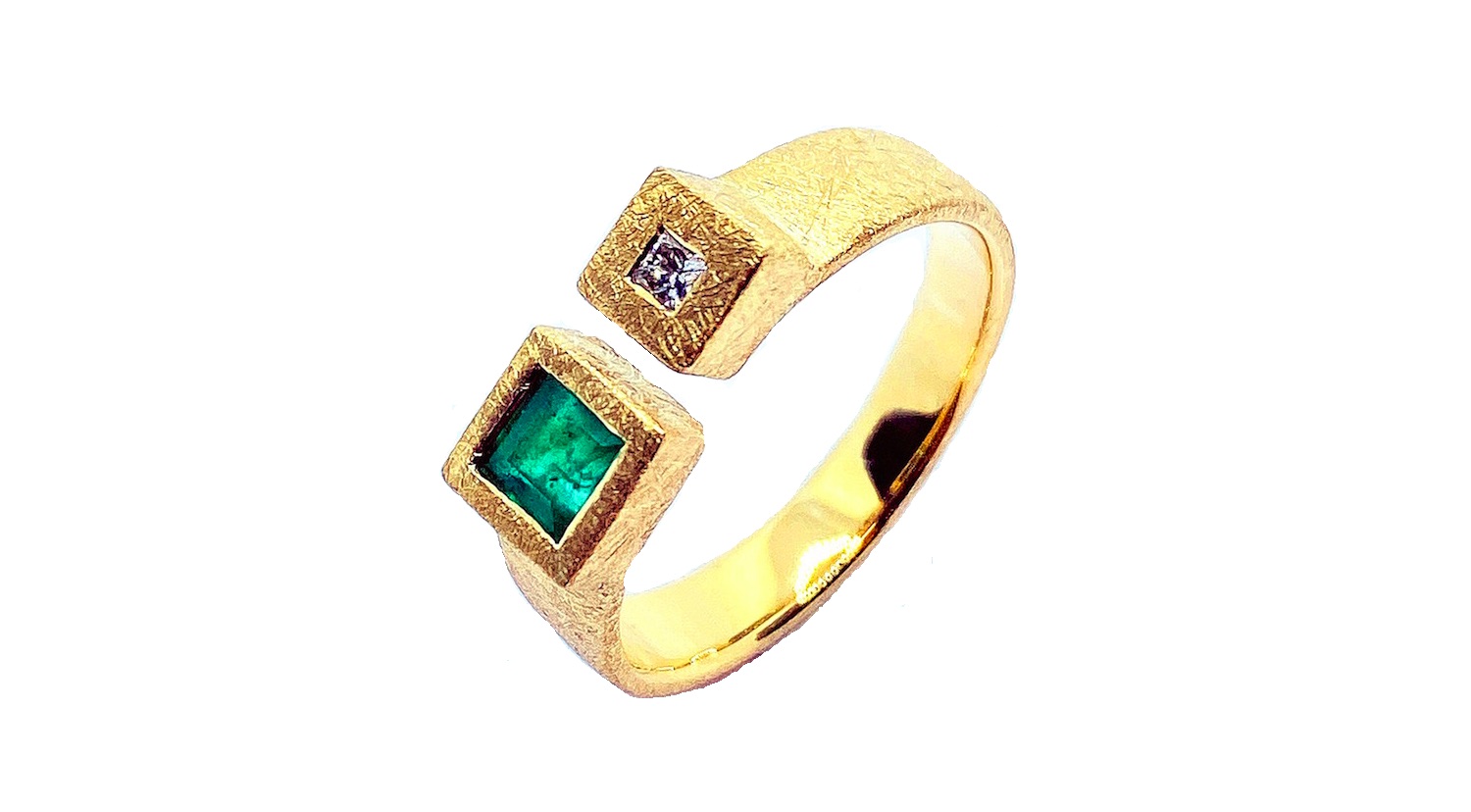 MAN WEEDING RING WITH EMERALD AND DIAMOND PRINCESS CUT IN GOLD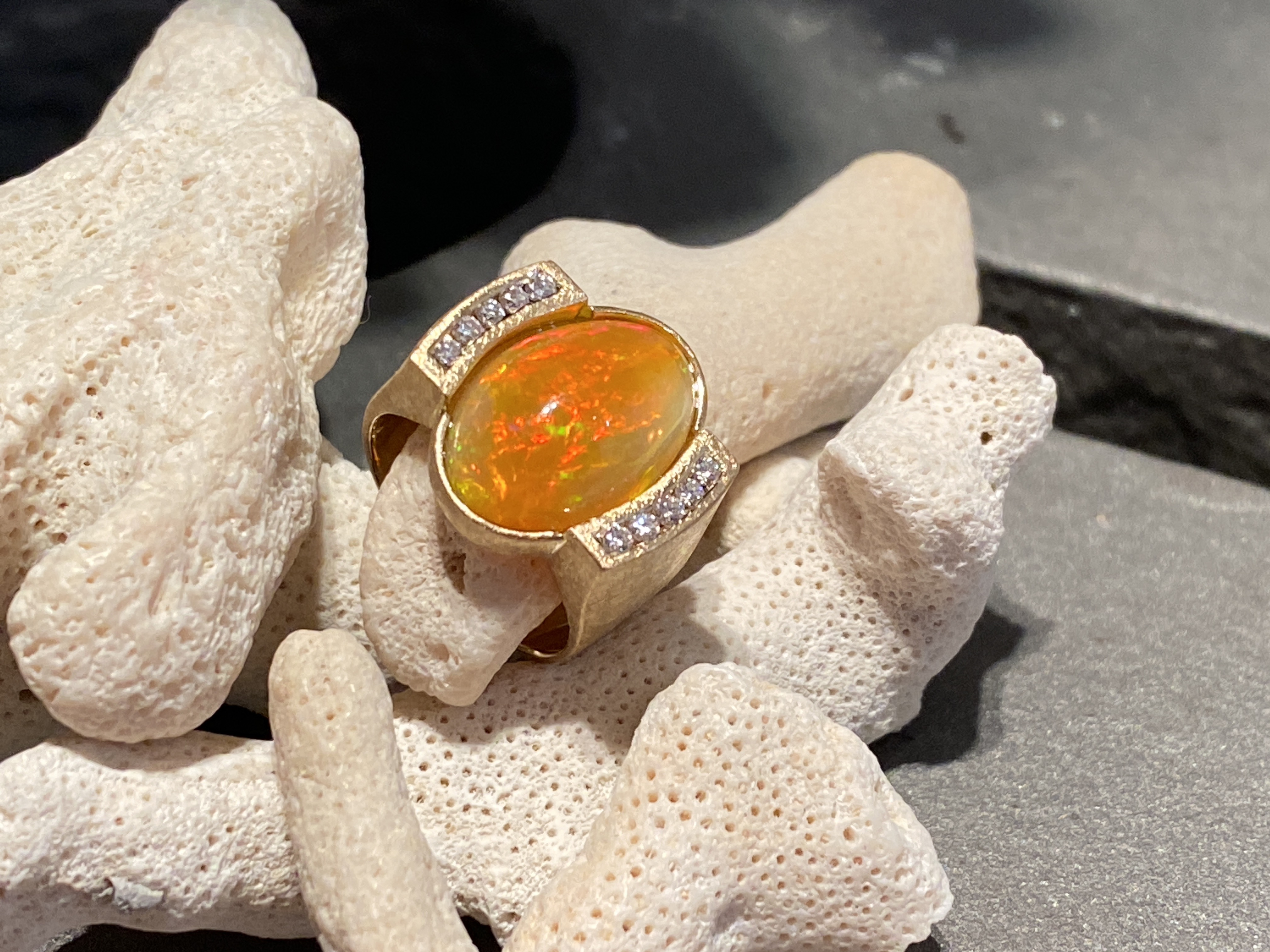 FIRE OPAL RING WITH DIAMONDS IN GOLD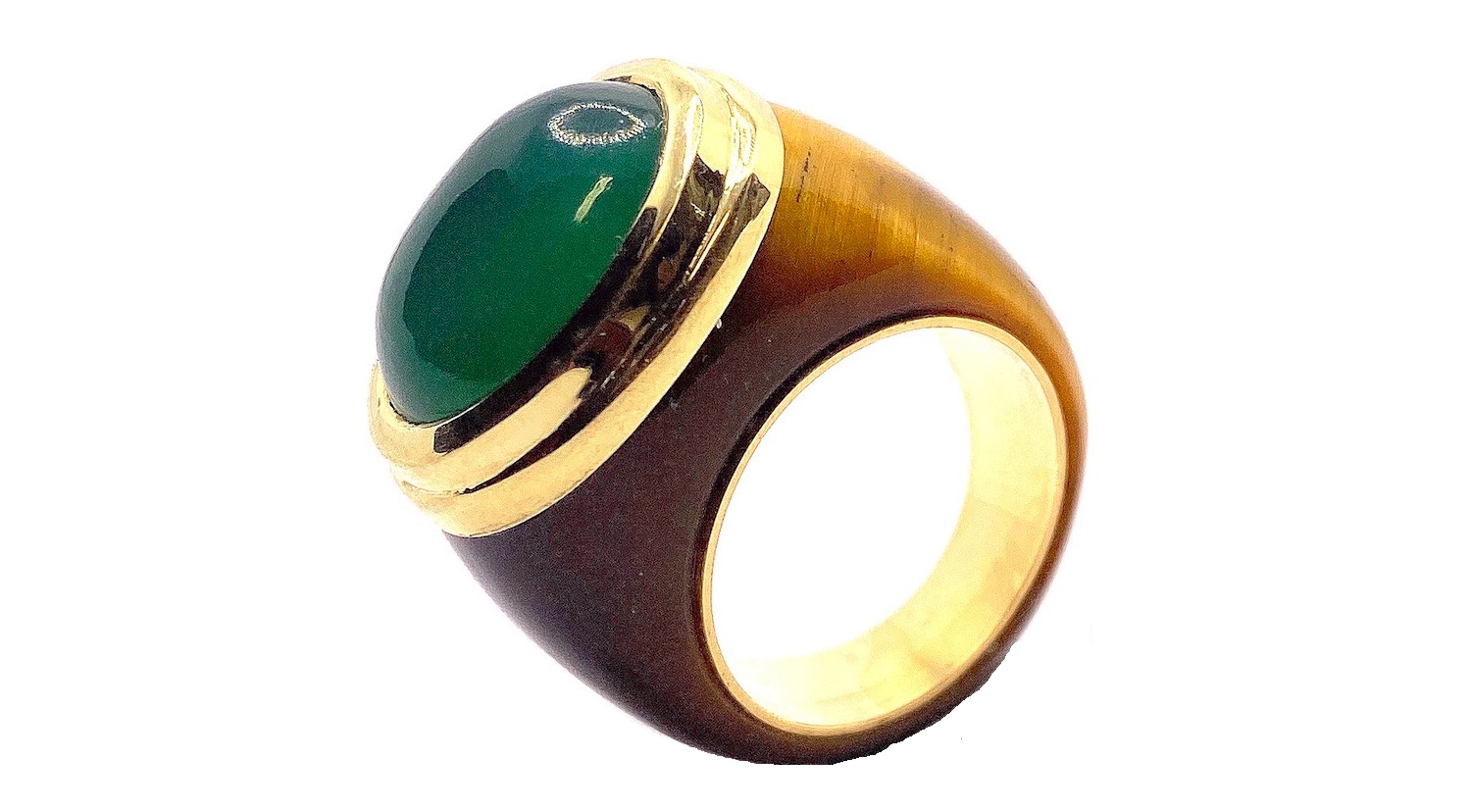 EYE OF THE TIGER MEN'S RING MADE IN GOLD AND CRISOPASA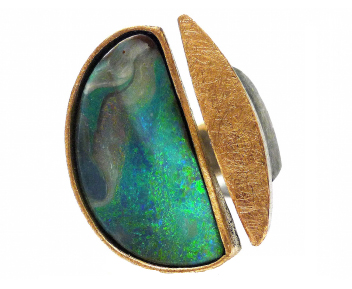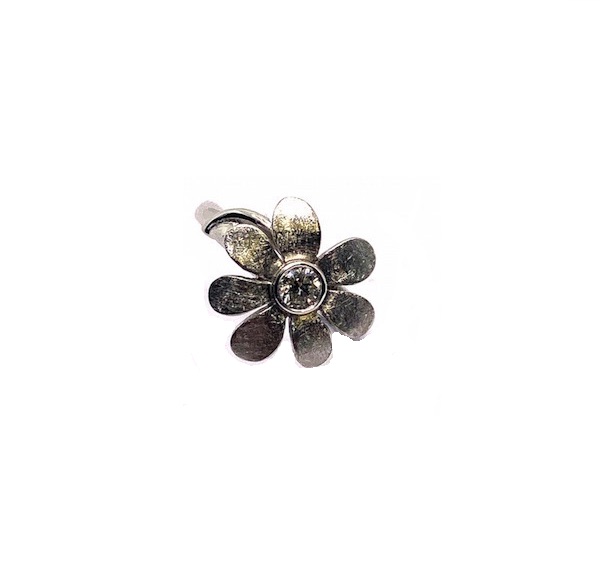 DAISY RING IN WHITE GOLD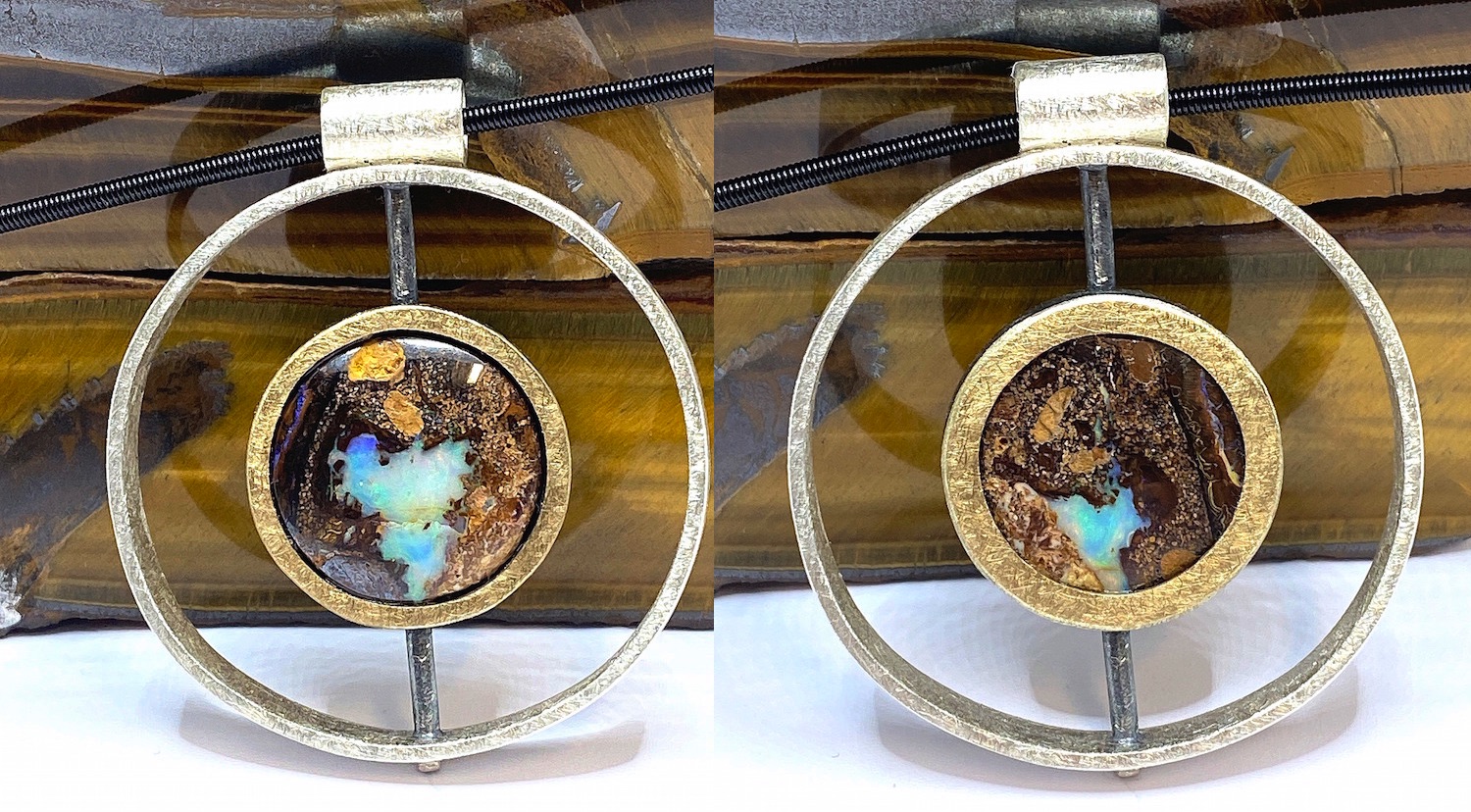 REVERSIBLE PENDANT "HEART OF AFRICA" OPAL SILVER GOLD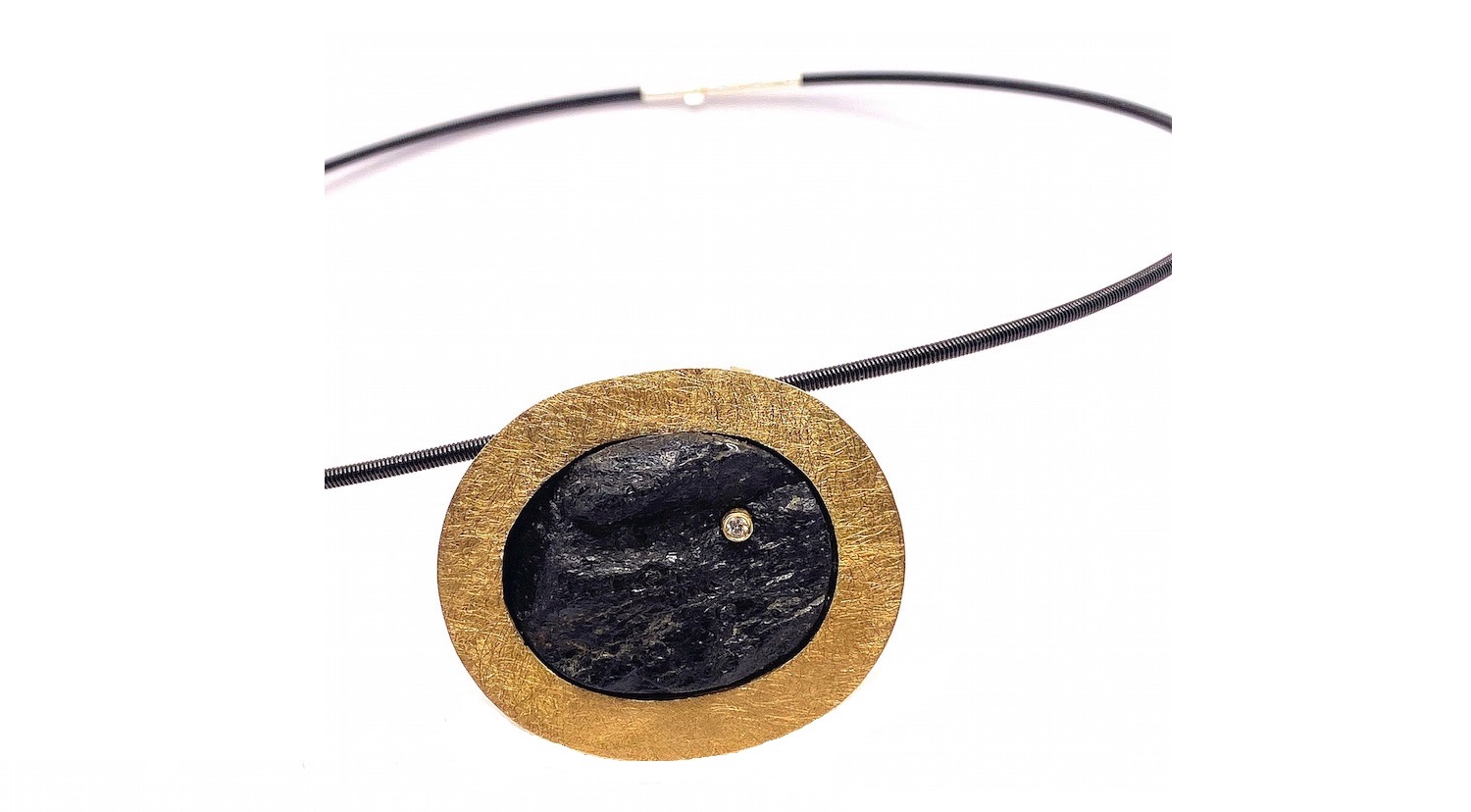 ROUGH BLACK TOURMALINE PENDANT WITH INTERIOR DIAMOND IN YELLOW GOLD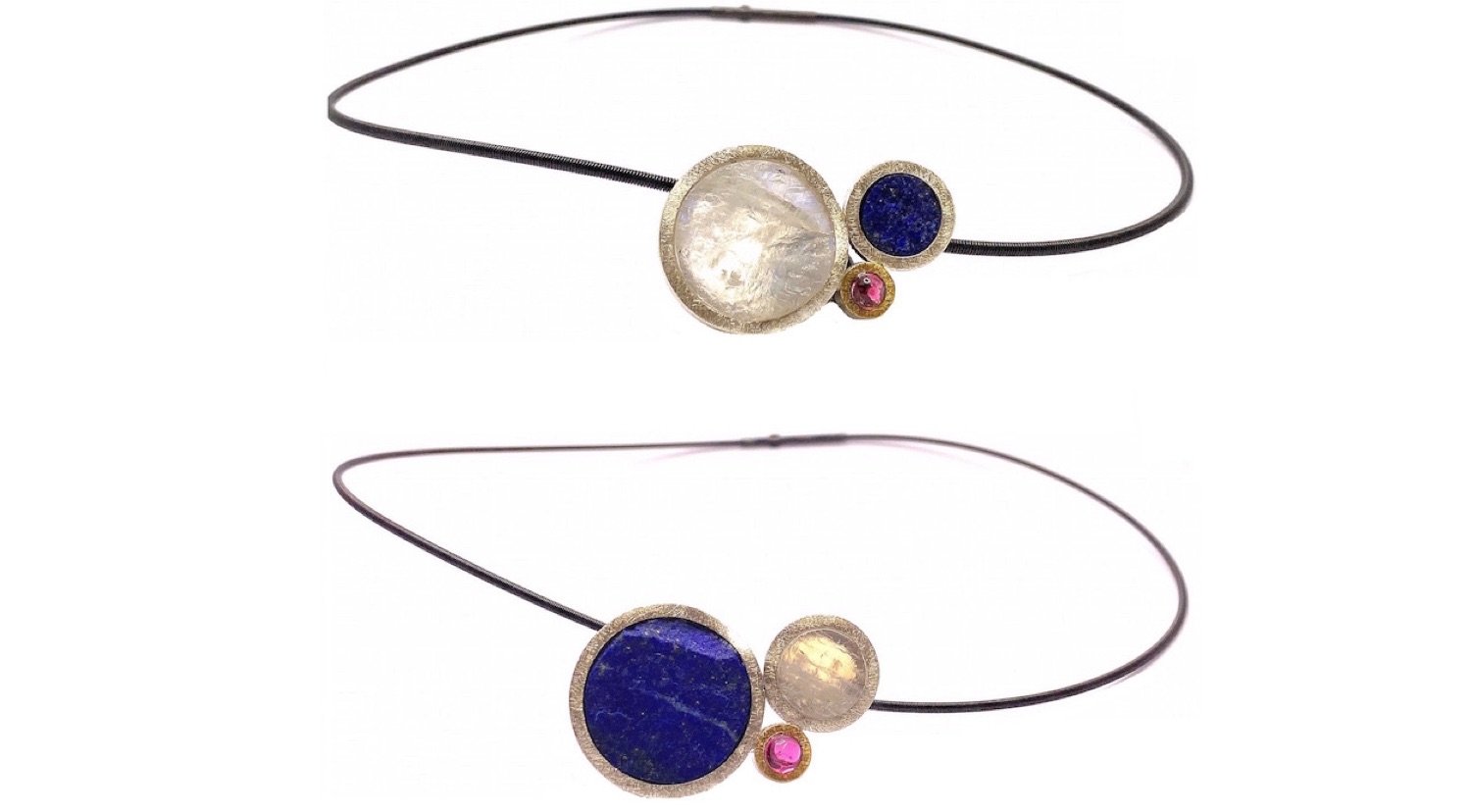 "ANNA AND JÈMINA" PENDANTS WITH LAPISLATZULI, TOURMALINE AND MOONSTONE IN SILVER AND GOLD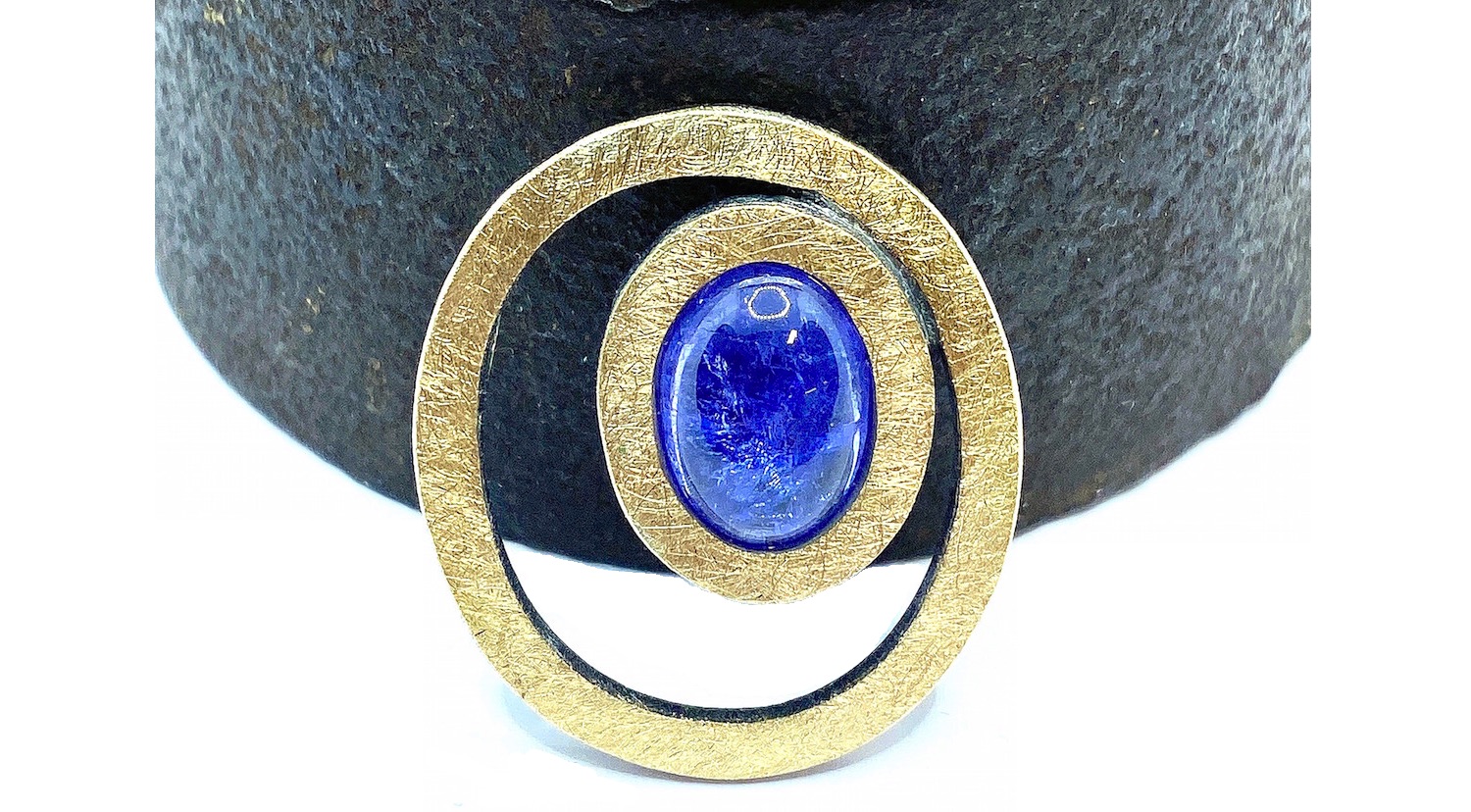 CABOCHON TANZANITE PENDANT IN SILVER AND GOLD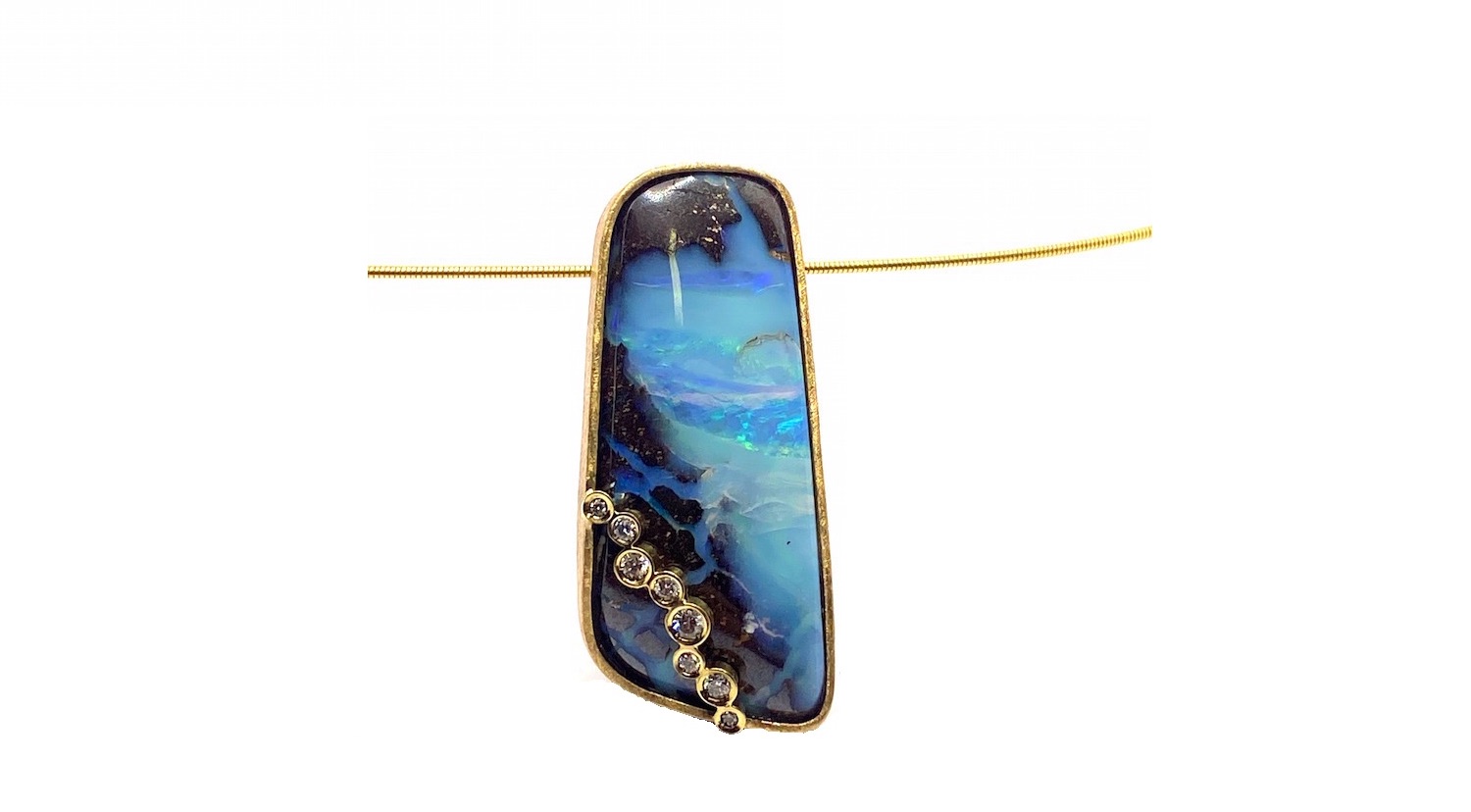 AUSTRALIAN BOULDER OPAL PENDANT WITH DIAMONDS IN GOLD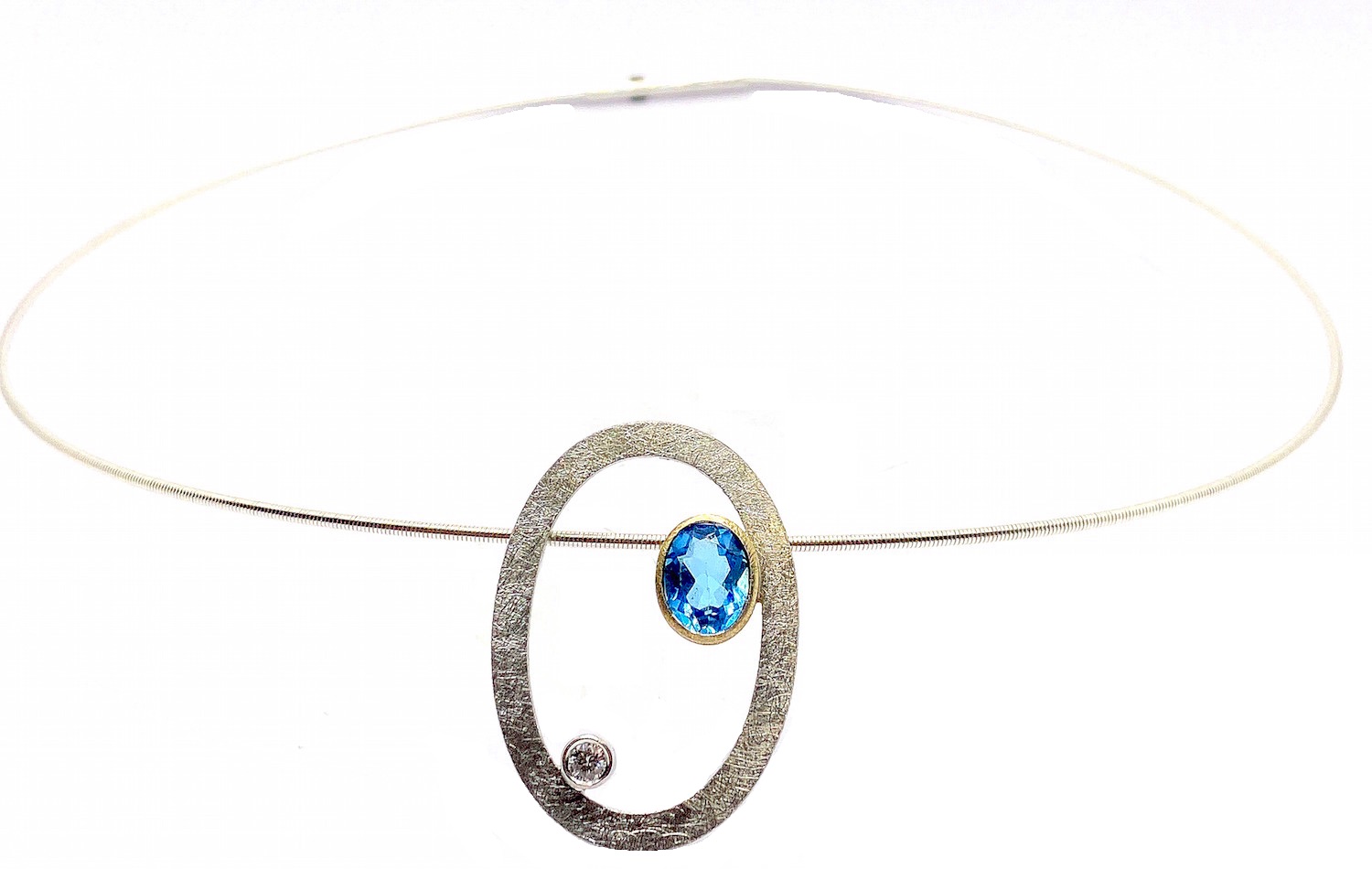 BLUE TOPAZ PENDANT WITH DIAMOND IN WHITE GOLD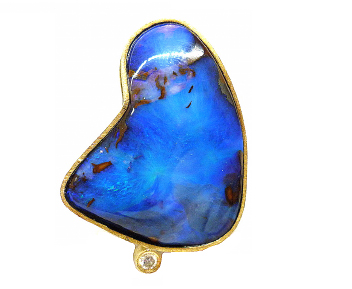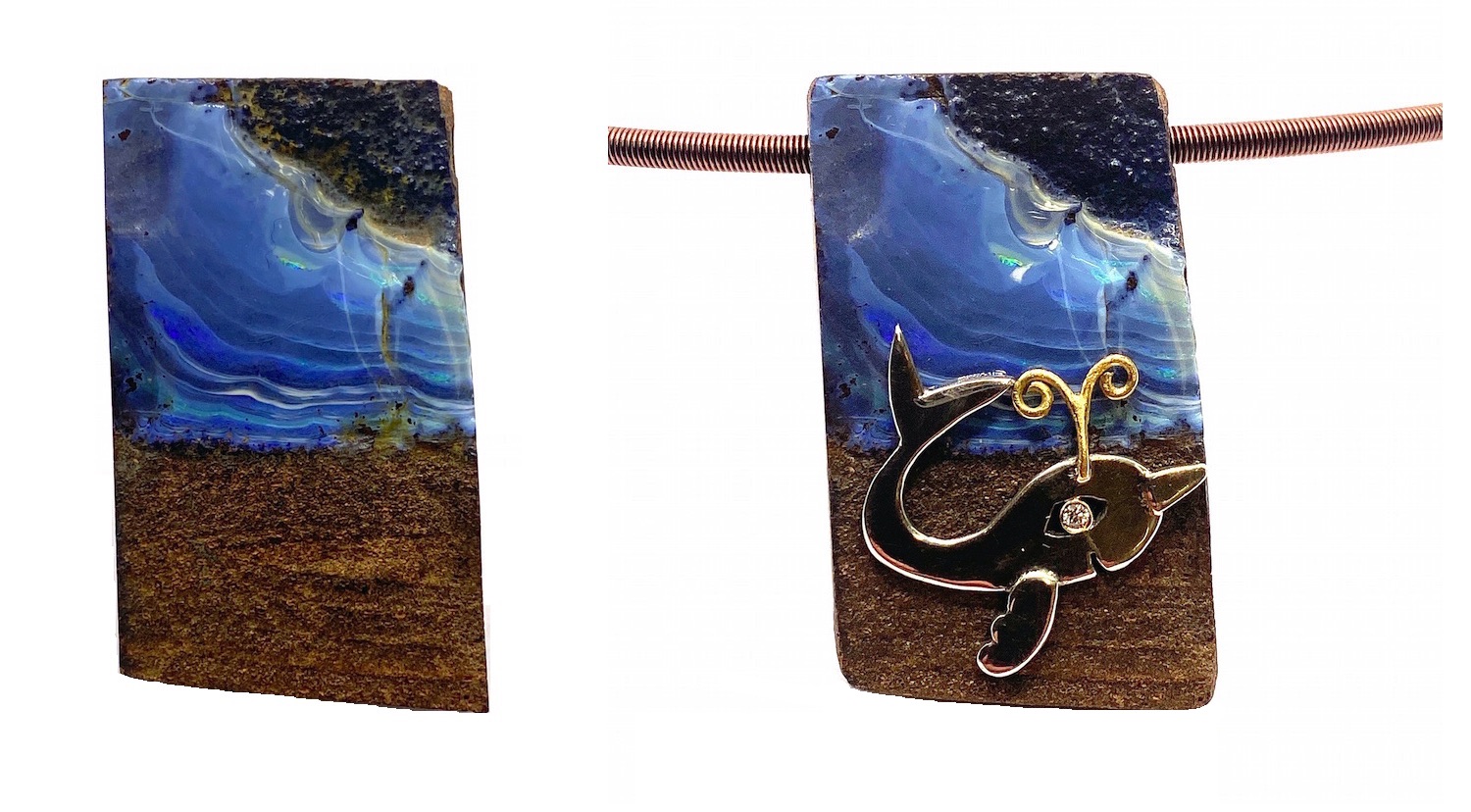 WHALE OPAL PENDANT IN SILVER, GOLD AND DIAMOND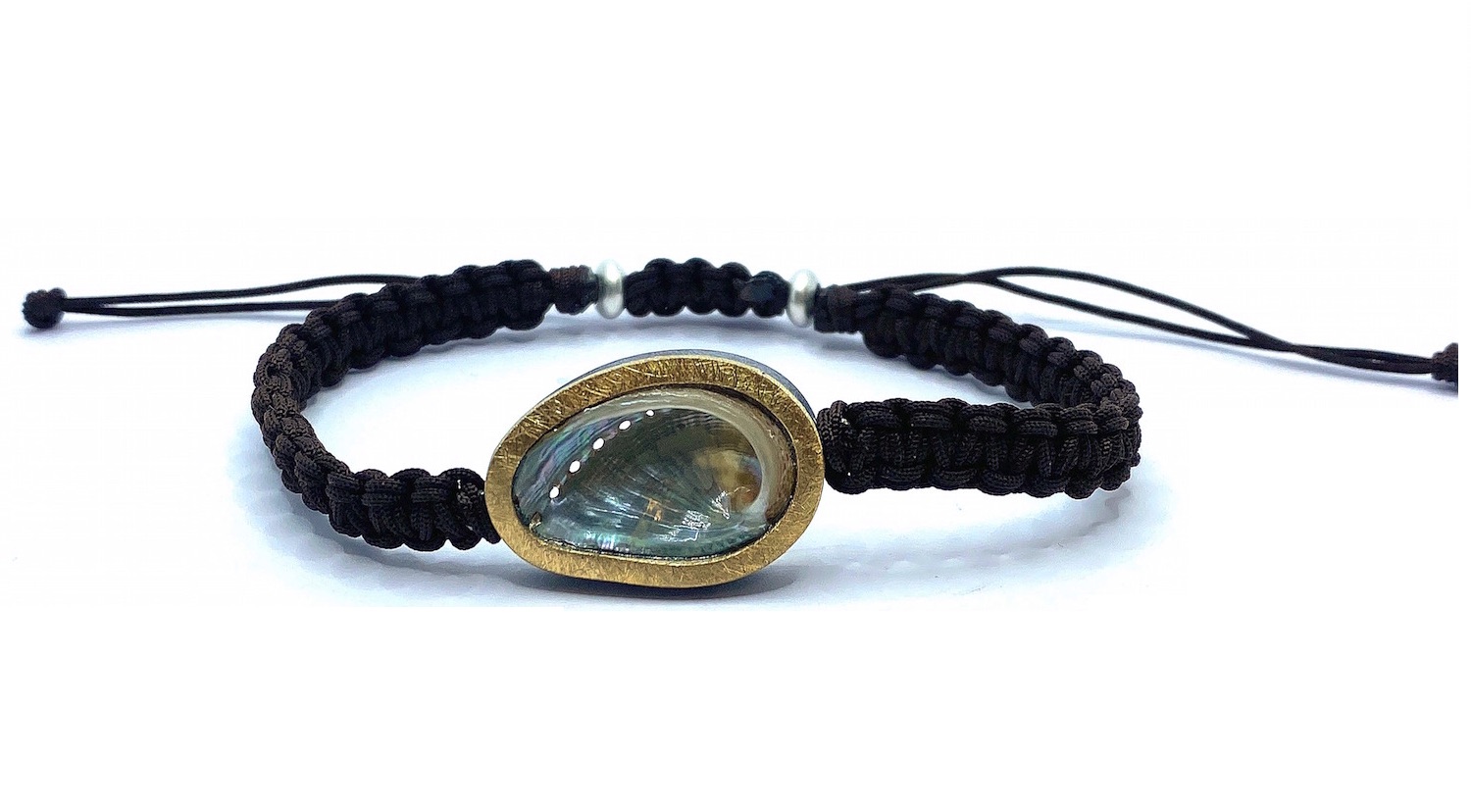 MACRAMÉ BRACELET BROWN NACRE SILVER GOLD
ROUGH TANZANITE BANGLE COMBINED WITH FACETED SILVER GOLD TANZANITES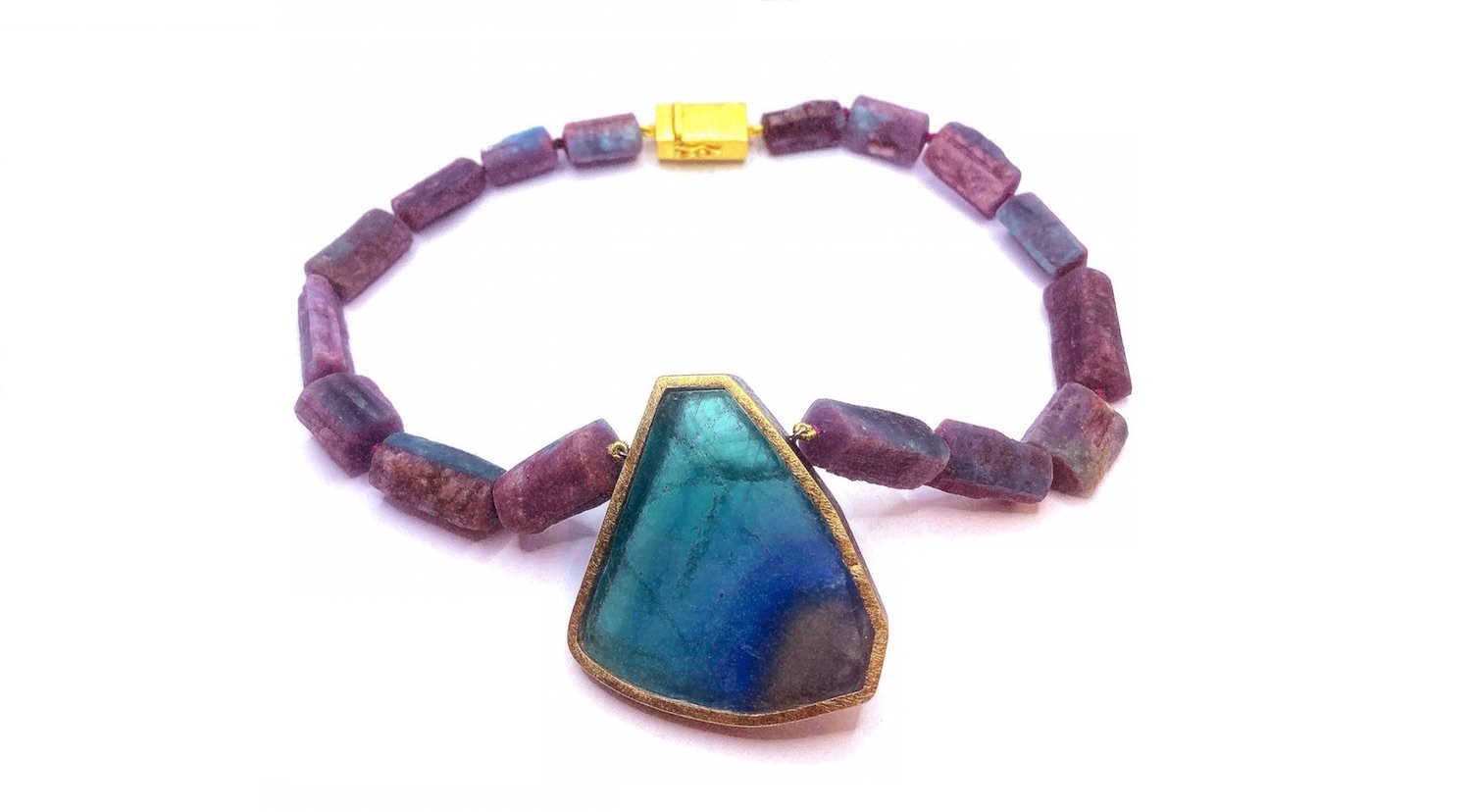 ROUGH PARAIBA TOURMALINE NECKLACE WITH CENTRAL FLUORITE GOLD CLOSURE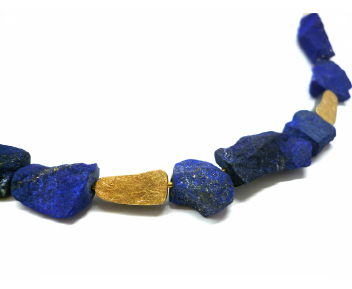 SQURED ROUGH LAPISLAZULI CUFFLINKS IN SILVER AND GOLD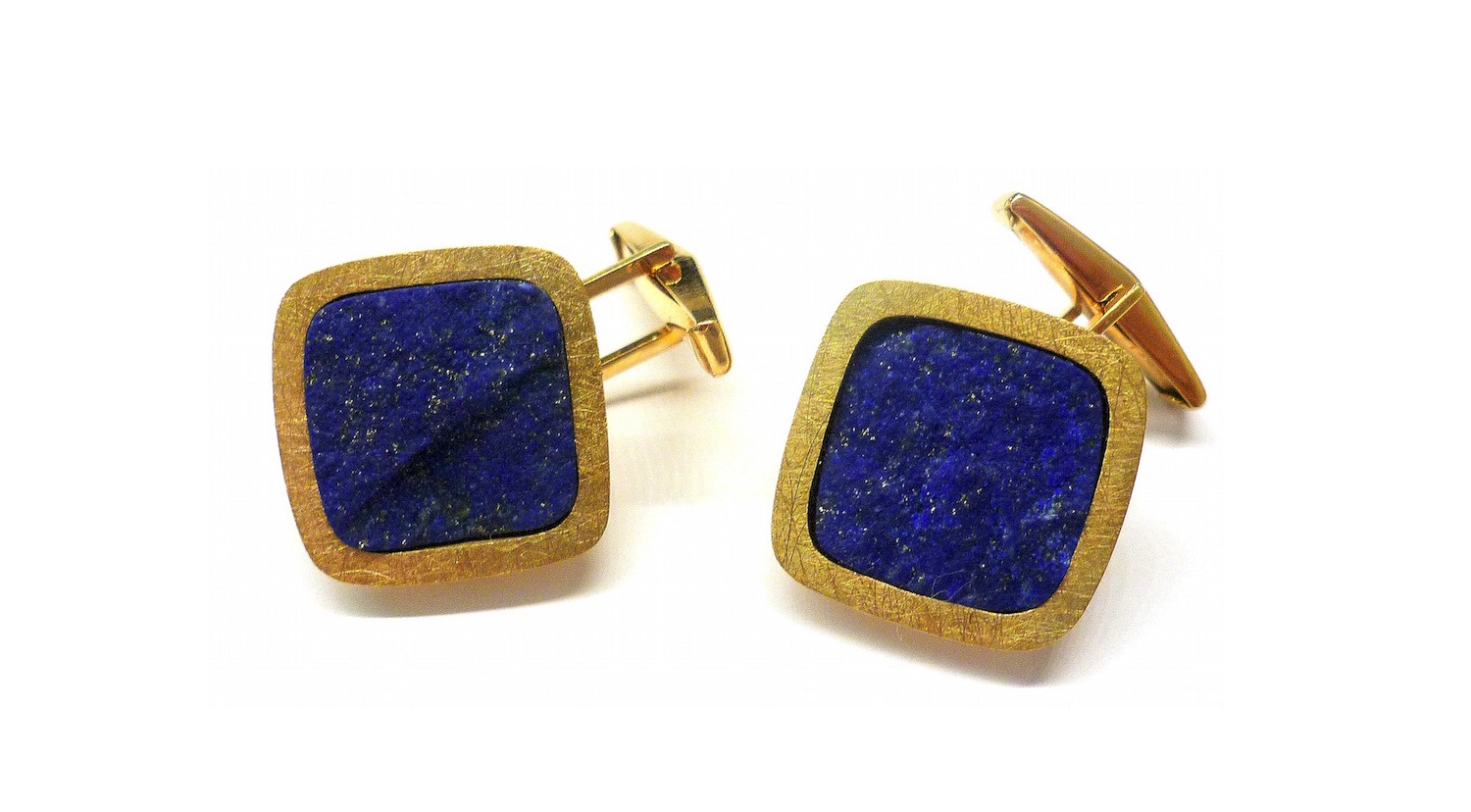 YELLOW GOLD ROUGH LAPISLAZULI CUFFLINKS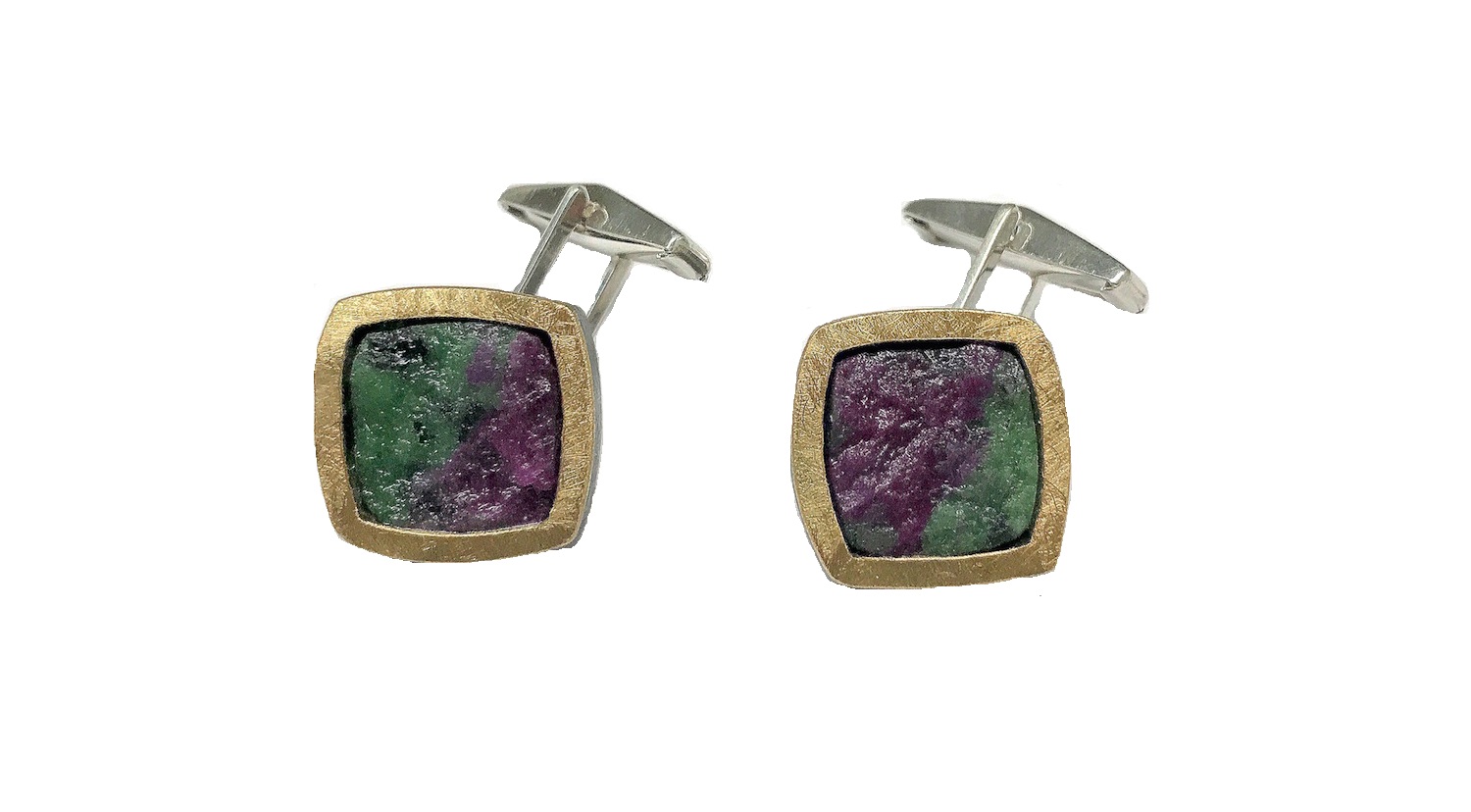 ROUGH UBI ZOISITE CUFFLINKS IN SILVER AND GOLD